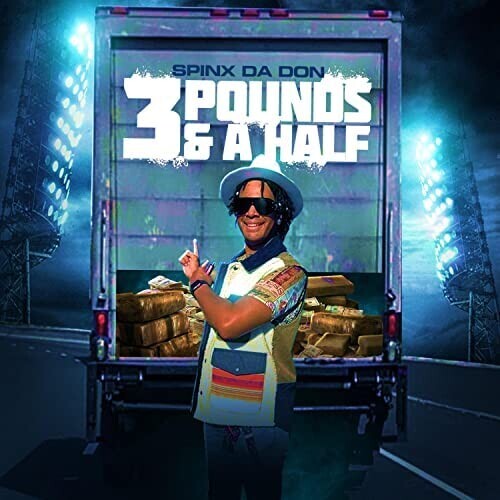 SPINX DA DON IS BACK IN THE HEADLINES! On November 17th the Bronx Born, Long Island Living Rapper, Fashion Trendsetter and CEO of CASH POWER RESPECT RECORDS debuted his new hot new single "3 POUNDS & A HALF". It's latest single off SPINX DA DONS upcoming 17 track album entitled:  "10/31" that's expected to drop on 12/24/2021. The hit single has been played by HeavyHitter DJ's DJ Drewski and Dj Wallah and has earned over 5 playlist submissions from curators. The track has been played all around the world and on multiple radio stations. The hit record has been spun in many of the nightclubs in the tristate area, Check out the dope joint below!
Spinx Da Don's upcoming 17 track album dropping 12/24 will be performed and executively produced by SPINX DA DON himself and co-produced by Randy Battiste of 6 String City Productions. The upcoming projects will also include tracks like: "CRAZY PEOPLE" which is said to be the next single, "PRESSURE" , "GUTTER" and fan favorite " THE INNOCENT". SPINX DA DON tells fans that they can expect new music videos on the way for "3 Pounds & A Half" followed by Track #6 "Jungle King" which has already become a hit on Tik- Tok for its dance routine.  Check out the upcoming 10/31 Tracklist below! 
Illusions

3 lbs. & A ½- Already Released

Crazy People

Undefeated

Freedom

Jungle King

OG Skit

Gutter

Senorita

Pressure freestyle

Mike jack vision

We riders

The Re Up

Cuttin Lines

Light it Up

Boss Talk

The Innonence
SPINX DA DON has been a regular noisemaker among the HIP HOP culture this year from the Tristate. He has been featured regularly on WORLDSTARHIPHOP.com, This is 50 and even made headlines this past spring after he dropped his 12 track album: "PAPI ST., VOL. 1" and then following that project up with his hit single and music video for "WHERE'S THE LOVE" which trended immediately on YouTube and his most recent single "JOURNEY'S"
SPINX DA DON tells fans he named his upcoming new album 10/31 because he recorded most of the album on that day after being inspired by his recent guest appearance at NYC's Citifield for the 2021 ROLLING LOUD festival. It was the first year that the CPR CEO attended the festival where he was greeted with endless bottles of champagne and received a King's Welcome following Bronson Cognac CEO 50 Cent entrance.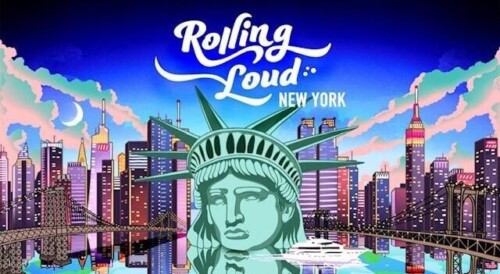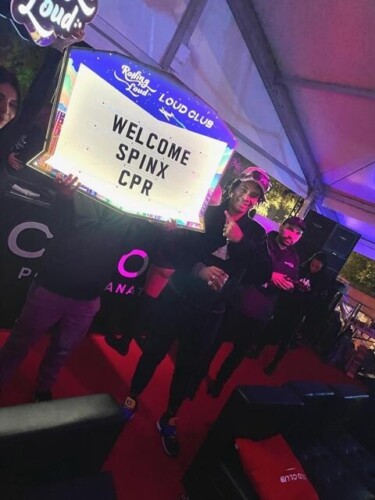 SPINX was a guest among A List names who partied at the festivals private LOUD CLUB throughout the weekend like: Mex Media, Justin and Christian Combs, 50 Cent who brought along girlfriend Cuban Link, DJ Stacks, DJ Wallah, DJ Drewski , Gorilla NEMS, Klass Murdah, Manny Mills, Scram Jones, DJ Five Venoms C Black and more. SPINX DA DON told fans his highlight from the Rolling Loud festival was 50 Cent's performance of his greatest hits on Thursday, followed by Roddy Rich set on Saturday evening. He also credits his friend and business associate Mex Media for having had the celebrity DJ's shout him several times throughout the evening.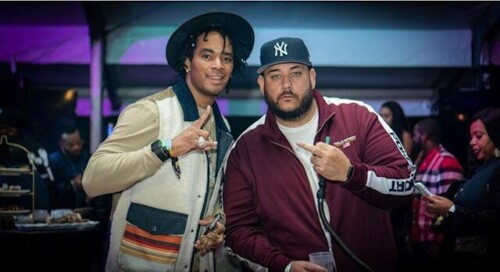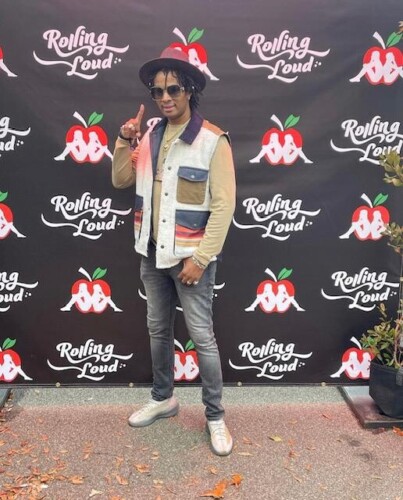 SPINX Da Don has quite the year. SPINX DA DON was invited as a guest to interview with DJ DREWSKI where the two talked about the Rolling Loud Festival, his new album 10/31 and upcoming projects, his current music influences, his record label and working together in future. They also discussed the future of CPR and growing the brand into another direction after the new year- dispensaries. He is also currently working on an Upcoming Showcase presented by CASH POWER RESPECT RECORDS along with DREWSKI and the MVMT which will be open to indi artists. SPINX also talks about the upcoming drop of his merch collection , expected later this month which includes: "Where's the Love" Hoodie and much more.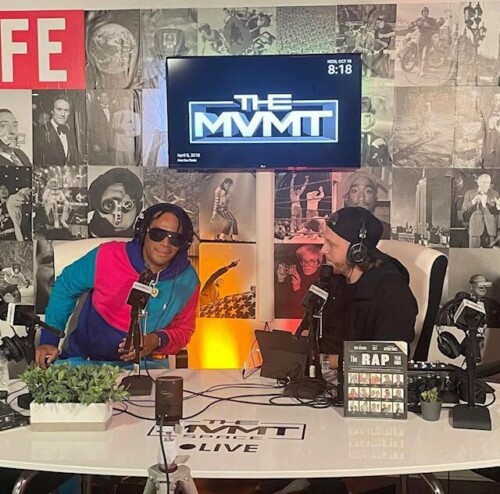 SPINX DA DON has collaborated on projects with: Jim Jones, Papoose, The late Fred The Godson on one of his very last songs entitled War Games 2 & the legendary STYLEZ P on his viral single: "NY Swag remix". SPINX DA DON emphasized how grateful He is to have a song with one of his all time favorite rappers, and someone He's looked up to since He was 7 years old. Spinx talks about entering the rap game with the hopes of influencing fans back to a genre that makes classic rap music, which is why he tapped in with Stylez P for the featured , who he called one of the greatest, and most influential rappers of his generation, a timeless artist.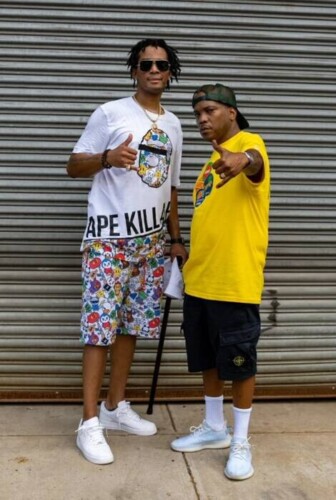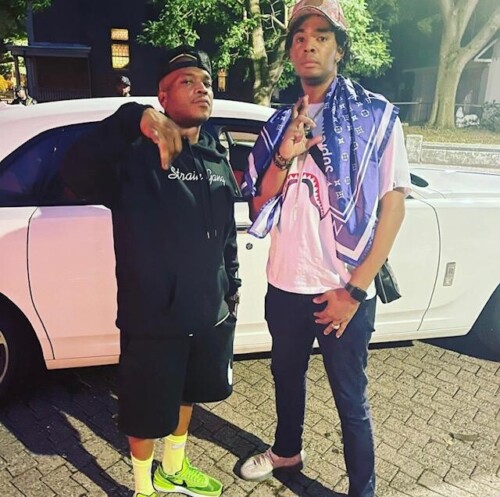 In addition, SPINX DA DON has performed alongside the Black Ink Crew at an event called New Lit City recently and His hit singles "Let's Get Away" "Independent Winning" "NY Swag" and "Where's the Love". His recent music video: "WHERE'S THE LOVE" has currently topped 218K views since its August 5 world premiere.
FOLLOW SPINX ON SOCIAL MEDIA & For Features, Collaborations, Press & Media Inquiries, Bookings and Business Inquiries:
IG: https://www.instagram.com/cpr_mannydabossman/
Email: [email protected]
Youtube: https://www.youtube.com/channel/UCIbJqJJGcVH8YPRxcKotrdQ/about
Google: https://g.co/kgs/74ebRf
Music Platforms:
TIDAL: https://tidal.com/browse/artist/15356363
SPOTIFY: https://open.spotify.com/artist/2cbud05ETmPT28uEujs0ub
APPLE: https://music.apple.com/us/artist/spinx-da-don/1457507803
IHEARTRADIO: https://www.iheart.com/artist/spinx-da-don-32886407/
Youtube Music: https://music.youtube.com/watch?v=Jw-h1d-6MZU
AMAZON: https://music.amazon.in/albums/B096127414
DISTROKID: https://distrokid.com/hyperfollow/spinxdadon1/papi-st-vol-1
© 2021, Kim Coco. All rights reserved.