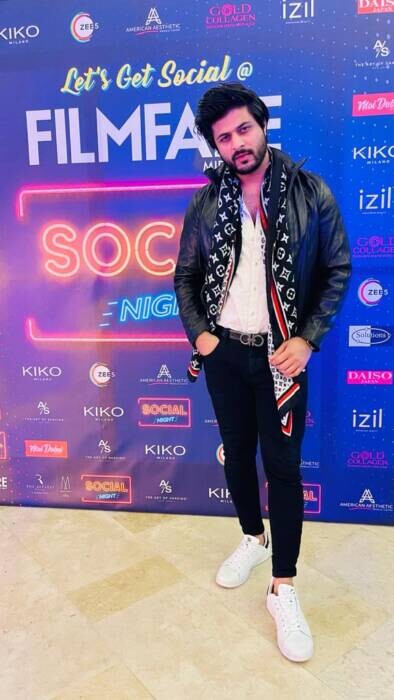 Arslan Aslam's social media prominence cannot be underestimated. He has more than 485,000 followers altogether in the three social media platforms that he's most active using. He has also gained hundreds of thousands of views and plays on the six songs he has released throughout his career as a musician. He started as a model, but he's now concentrating on being a singer-songwriter, actor, and influencer.
Not long after he started making short videos for TikTok, fame came to him on that platform. Currently, Arslan has more than 380,000 followers and 2.8 million likes. His posts attract thousands of views, sometimes even hundreds of thousands, only after a few hours of posting them.
Most of his TikTok videos are either made for comedic purposes or about his lavish lifestyle. For instance, he shares short clips featuring the view of the hotel he's visiting or the car he's driving. He will also sometimes work with other people to act in different scenarios targeted at making the audience laugh. All the videos use songs that are very well-known in Dubai, where he's based.
In addition, he has more than 62,000 followers on Instagram. He sometimes shares short clips on that platform, although most of the content are photos of his adventures in Dubai. Many take inspiration from his luxurious escapades and wish they one day could experience the same for themselves.
He shared his experience on Instagram during the Filmfare awards. The celebration was held in The Retreat Palm Dubai, and Nora Fatehi and Kanika Kapoor were present as guests. He attended the event as a nominee for the TikTok Star male category. During the awards, he was hailed as the 2nd runner-up amongst all his competitors. He used the platform to thank all those who have supported him and allowed him to gain recognition.
The other social media platform where Arslan is well-known is Facebook. While he also shares the photos and short videos that he has posted on the other two sites, his page focuses more on his career as a musician. There he shares his music videos and information on how to contact him for bookings and inquiries.
The first song that he made was more than seven years ago, Bigra Shehzada, and his latest release about two years ago, Main Sharabi Tu Sharabi, can be found on Facebook. Besides those two songs, he has also posted Athroo, Bay Aitbaar, Lips Lock, Dil De Nairay, and Khawab Adhuray. All have received hundreds of thousands of views and likes from his fans.
Arslan serves as an inspiration and the object of admiration for many people. There are many different possible reasons why he has gained so much love from his fans. After all, he was a model and influencer, and many marvel at his good looks and physique. He's also a renowned musician, so a large portion of his social media followers may be music lovers who appreciate the songs he has created and released.
© 2021, Brauch Owens. All rights reserved.