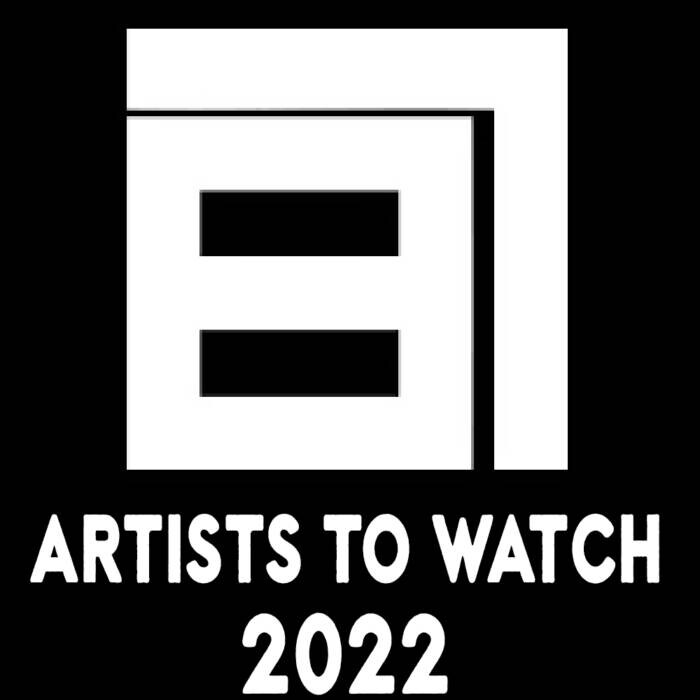 Our team is constantly on the lookout for the next big thing, and each year, we follow some amazing up-and-coming artists. The list below comes from places such as Brooklyn, Massachusetts, and Texas. They range from drill rappers to emo songwriters, to lyrical champs, ranging from pop to trap. There's one thing that these artists all have in common: they've got NEXT.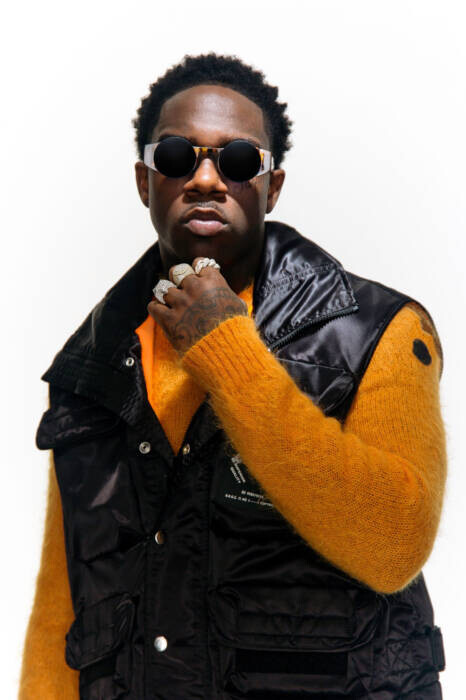 DUSTY LOCANE emerged as a crucial presence in a heavily populated Brooklyn drill scene that lacked a clear superstar in late 2020. After racking up hit after hit with his booming basso and titanic presence in his first year in the game, the keys to the Brooklyn scene's future seem to be secure in DUSTY's hands. Shortly after releasing his debut album, UNTAMED, earlier this month, DUSTY joined the exclusive ranks of artists like Olivia Rodrigo, Coi Leray, Pooh Shiesty, and many more, by being welcomed into the #RIAAClassOf2021 for receiving his first GOLD certification this year with his debut single, "ROLLIN N CONTROLLIN FREESTYLE" which racked up over 200 million combined streams. Meanwhile, his buzzing single, "ROLLIN N CONTROLLIN PT. 2 (PICTURE ME)," has been taking TikTok by storm in recent weeks with over 140k video creations featuring the sound. As 2021 comes to a close, DUSTY continues to perfect his sound and aims to rise even higher in 2022.
instagram | twitter | youtube | spotify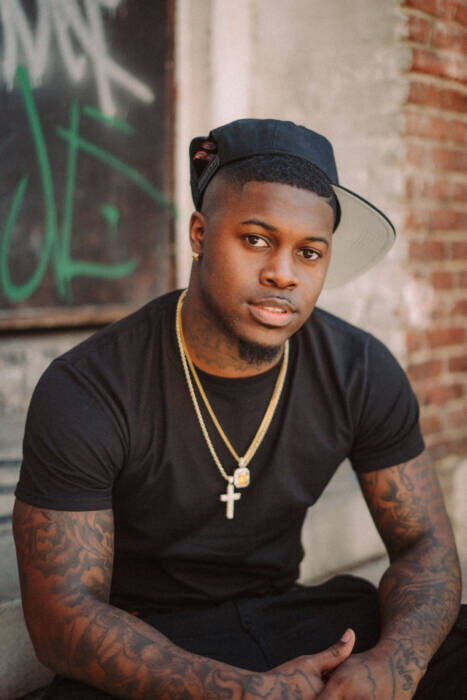 "That boy bad news, he a menace to society" – if you scrolled TikTok at all during the Summer of 2021, you probably heard that phrase, memorably uttered by Cico P on his hit single "Tampa." Originally released in 2019, "Tampa" was a glorious synthesis of down-home southern rap and futuristic plugg music, Cico's drawl seamlessly connecting the worlds of the internet and IRL. In 2021, "Tampa" found second life on TikTok, generating over 14 million YouTube views and over 60 million Spotify streams en route to the Billboard Hot 100.
With his mixtape NawfJaxx, released this summer, Cico proved he was much more than just "Tampa," connecting with Southern stars like Kevin Gates and Maxo Kream for standout tracks. Now signed to APG, the powerhouse label behind Gates and YoungBoy Never Broke Again, Cico looks primed to leap out of his tiny hometown of Jacksonville, Texas, and follow his APG labelmates to Southern Rap stardom.
instagram | tiktok | youtube | spotify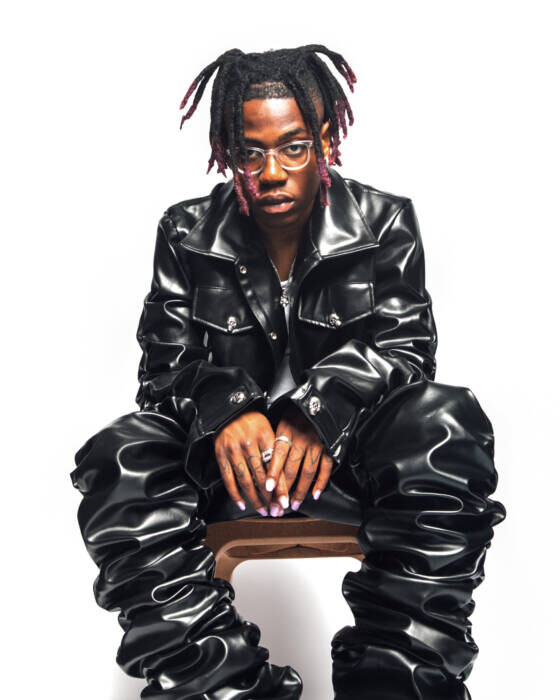 Hailing from South Carolina, Dro Kenji's rise from his small town to the big time was swift. The 19-year-old artist earned major co-signs from Taz Taylor and Nick Mira of Internet Money, becoming the first signee to Mira's MiraTouch imprint. Powered by those Internet Money beats and his own strong work ethic, Kenji is prolific–he's released four new projects since 2020, each one streaming more than the last. He broke out with his single "SAVE ME" in 2020, and 2021 saw Kenji flex his melodic mastery on singles like "KILL CUPID," a heartsick ballad with an appearance from $NOT (10+ million Spotify streams).
After a year full of career landmarks, including his first-ever festival performance at Rolling Loud Miami and his first headlining tour, Kenji looks to go even bigger in 2022. His most recent singles, "VANISH" and "FINDERS KEEPERS" ft. Scorey, have already earned over 2.5 million  streams combined on Spotify alone since late October. With his new project WITH OR WITHOUT YOU due early in 2022, Kenji is looking to follow the path set by Juice WRLD and Lil Tecca to become the next Internet Money-produced superstar to take the world by storm.
official site | twitter | instagram | facebook | youtube | soundcloud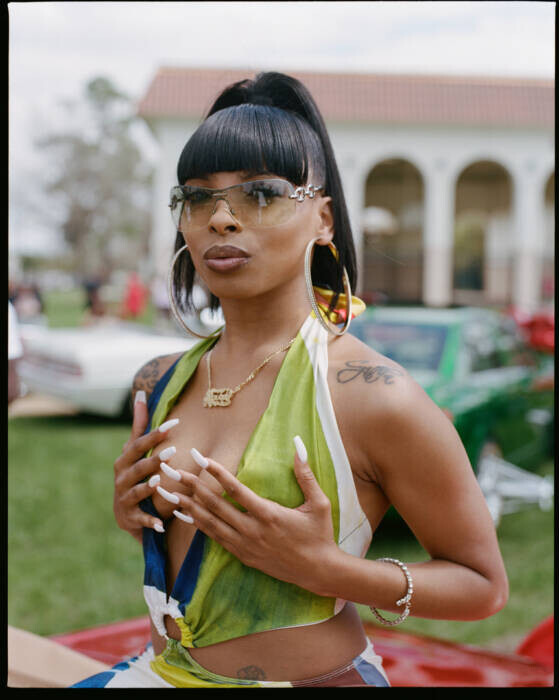 Big Jade cultivated a loyal audience with bruising freestyles and buoyant shows of personality, earning her a mentor in BeatKing and a record deal with Alamo Records. In 2021, the Beaumont, Texas started to show the world what she's capable of, as she released Pressure, her debut album.
Big Jade announced herself as an artist to watch in 2021, but Pressure and her follow-up sample-heavy mixtape Jade Wins are just the beginning. Next year, don't sleep on Jade as she takes the next step in her evolution from Texas local hero to national icon.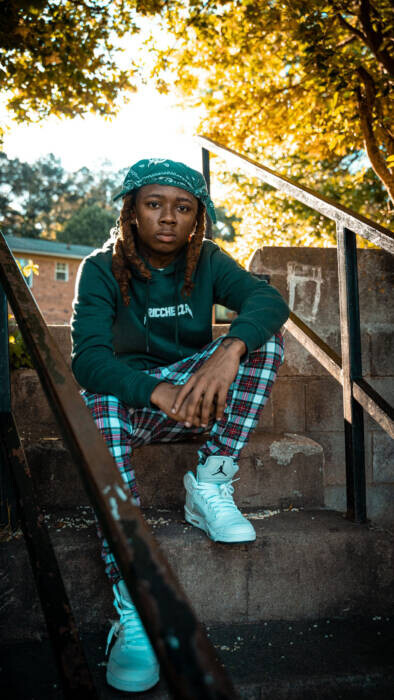 Slimelife Shawty rhymes with a conversational melodicism that draws the listener deep into his starkly honest street stories. His songs brim with hooks, but they pop up in unpredictable places–he speaks directly from the soul, arriving at punchlines and choruses not when conventions demand, but when it feels natural. The Atlanta native's unapologetic realness has earned him co-signs from some of the biggest names in street rap, including Young Thug, Lil Baby, and Lil Durk, who executive-produced Slime's 2021 project Better Living.
Though he's already regularly reaching the million view mark on his YouTube videos, Slimelife knows there's another level that he can reach. With his sights on reaching the highest levels of stardom in Atlanta and beyond, the 23-year-old rapper is primed for a massive 2022.
instagram | twitter | soundcloud | youtube | spotify
My Favorite Color introduced himself to the world with his 2019 project Velma, a deeply personal and musical effort that expounded upon the rapper's biography. With his superhero origin out of the way, the artist born Anthony Willis to show off his powers–rapidfire flows, tongue-twisting lyricism, and a biting sense of humor.
This past summer, My Favorite Color released "Old News," a wacky, flute-laden banger that came with a colorful music video, in which the rapper played multiple characters a la Eddie Murphy. The "Old News" video's combination of showmanship and skill caught the attention of Pigeons & Planes, who named the L.A.-via-Pittsburgh artist one of the best new artists of September 2021, saying "Masquerading as a multitude of characters all while delivering lyrics wrapped in a kinetic sound, it's clear My Favorite Color is okay not taking himself too seriously and letting the music speak for itself." The artist followed up "Old News" with an even more chaotic and virtuosic effort, "Mayday," in which MFC has fun mixing party-positive flexes with tongue-twisting geopolitical analysis: "I ain't f*ckin' with no socialism, communism, chauvinism/Quit votin' for the puppets, n****, don't nobody give a f*ck so f*ck it, n****a."
Signed to Rostrum Records, the label that helped make stars out of Pittsburgh rappers Wiz Khalifa and Mac Miller, MFC is looking to become the next rapper with Steel City roots to hit the big time. Stay tuned next year for a full album of songs as creative and surprising as the two he released in 2021.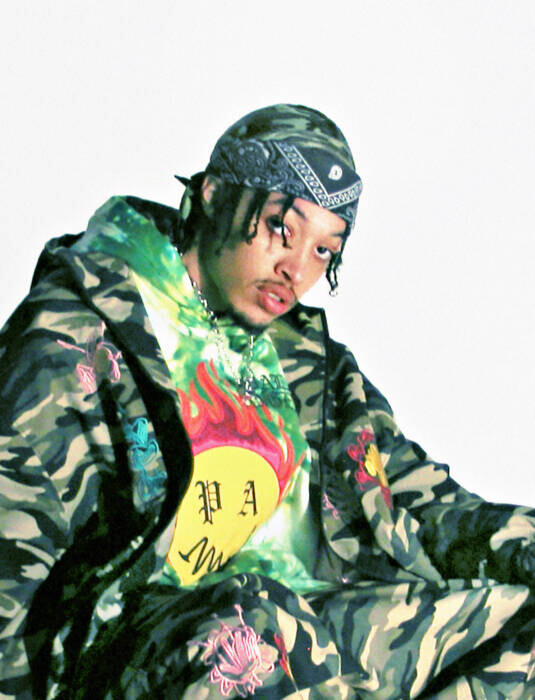 Dedicated to confounding expectations and versatile enough to escape from any box people try to put him in, rising singer-songwriter 
Lonr.
 is in a category of his own. His pen game, punctuated by soaring hooks and Instagram caption-worthy lyrics, has earned him influential co-signs and a deal with Epic Records. Building on his 2020 collaborations with H.E.R., which earned Lonr. a Grammy nomination, the artist who hails from a small town in coastal Massachusetts shared 
Land Of Nothing Real 2
, a versatile 8-song EP, reflecting Lonr.'s broad array of musical interests. There high energy moments, including rock-influenced ragers like "RENT FREE" and mosh pit-appropriate bangers like single "RED LIGHT," as well as romantic ballads like "READ MY MIND" ft. Yung Bleu (483k YouTube views) and the soaring "CUFFIN," featuring 2021 guest verse goddess Coi Leray.
With his 2021 music only showing a sliver of the artist's artistic potential, look for Lonr. to make his mark on 2022 with his astonishing vocal power and sharp songwriting.
© 2021, Seth "Digital Crates" Barmash. All rights reserved.