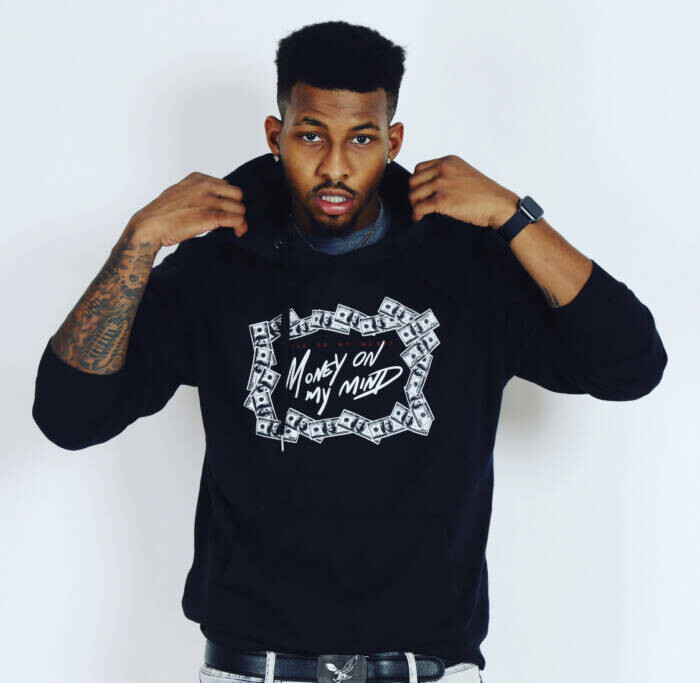 Mustafah Aaron Steele, better known as Aaron Reflex is a recording artist from Queens New York. Aaron Sings, Raps, & engineers music. He makes all music but most of his songs are a combinations of Rap, Trap, Soul, R&B, & Hip-Hop. Aaron Reflex recently got his Bachelors degree in Political Science and Minored in Music at John Jay College of Criminal Justice. Aaron use to post singing videos on Facebook and Vine before vine was deleted and got a lot of recognition. While Aaron was in College he would remix songs every week and post videos to social media with then new songs. Aaron always created new music. From a young age Aaron showed glimpses of his musical talents through performing in shows in school and practicing singing at home. At a young age Aaron invested in studio equipment and used YouTube to learn a lot of things. Aaron also learned from producers at different studios by paying attention. Aaron Reflex has a project Reflex Season out on YouTube and all other music streaming services. Aaron Has been mentioned on other news publications such Fox, CBS, NBC, Power 106, Medium and More. Aaron Reflex has also done various shows in his hometown of New York and he has had the chance to perform in other states such as, South Carolina, North Carolina, Virginia, Atlanta Geoiga, and a few more places.
My goal is to be the best artist that I can be. I want to get better at mixing music and singing and rapping. Even know I have definitely leveled up I feel like we never stop getting better. I want to get more people to hear my music and I want people to feel whatever emotion I felt when recording when they hear my music. I have a lot of music and music videos releasing throughout the year on You tube and all streaming platforms. I have new merch releasing and new interviews on my website AaronReflex.com.
If anyone wants to contact me for business I can be reached at: [email protected]
Discourage Music Video Dropping Soon
Outrageous Music Video:
Today we spoke to Aaron Reflex via the phone and asked him a few questions these were his responses:
What's your next move ?
I am releasing a EP called Pain Melodies on my Birthday March 18th 2021. It will include my recent hit singles Discourage, Outrageous, and a few more new songs. The Outrageous Music video is out now and it was edited by me. The Discourage Music video is also dropping soon.
Are you working on any projects ?
Aside from the next project Pain Melodies I plan on release more music throughout the year on all streaming platforms and doing a lot of remixes to songs on my youtube and other social media profiles. I can be found on all social media @AaronReflex.
Where do you see yourself in 1 year ?
One year from now I see myself in a better place in music from where I am now. I am going to stay in the studio, stay focused, and stay away from anything negative that might distract me from my goals. I want to make a lot of good music for people to enjoy. I am getting better everyday with my singing, raping, and engineering. I have been producing beats and will soon start to use my own beats that I make for my music.
If you could pick one or the other what would you choose, the money or the fame?
I would choose the money because fame is okay but its not everything. It gets to a point where a lot of people around you start to act different. I would rather choose the money because I can help my family with that. 
Follow Aaron:
https://www.instagram.com/AaronReflex/
© 2021, Jake Strain. All rights reserved.