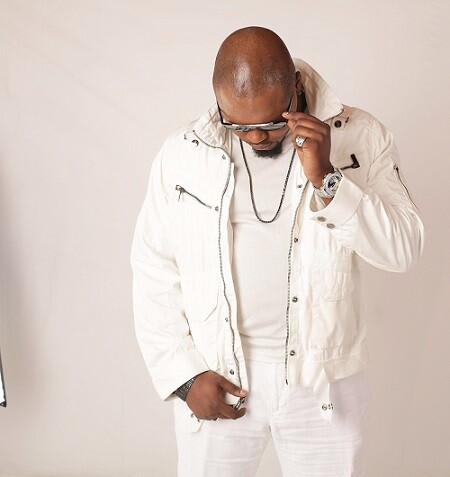 The music industry is one of the hardest fields to become successful in. This week HHS1987's own Rick Dange link up with an artist that has figured out the game and has achieved global success, Big Hookz.
Big Hookz sat down for an exclusive interview about his new album "Visionary – No Days Off" which dropped today! Big Hookz breaks down the album from production to the features including his record with legend Gyptian. He also talks about his new book that he wrote aswell as his new liquor "Touch", and much more! Checkout the full interview, Big Hookz new album, his bio, and his latest music video below!
BIO:
Few artists are truly global/International, but then again, few artists are like Big Hookz.
Big Hookz is a true triple threat, artist, executive-producer, entrepreneur and CEO of indie powerhouse Str8Team Entertainment. He's currently based in the metropolitan area (DC, Maryland, Virginia) aka (DMV), born and raised in Cameroon, before moving to Hamburg, Germany, Hookz has expanded and made a name and a home for himself in Africa, Europe and the USA and he's a no newbie to the music industry as he's already rocking the underground Hip-Hop circuit since years as one of the most sought after artist from the DMV (DC, Maryland, Virginia) area and with influences like Jay-z, UGK, Nas, 50 Cent, TI, Jeezy, Dr. Dre and other musicians, great broad ranging music is what you can expect from this dynamic artist.
Big Hookz keeps dropping hits songs and he just released 3 hot new singles "TODO" feat. Fresh EP – Dominican Republic superstar, "Crazy For You" ft Nakuu & Maestro Don & "Take My Hand" with Afrikaan Child. All these smashing single swill be on his upcoming album – Afrobeat/HipHop called "VISIONARY – NODAYS OFF" coming out 2nd quarter of 2021.
Big releases other smash hit singles such as "Break You Down" featuring Gyptian, Remo & Tzy Panchak through his label Str8Team Entertainment with partnership with Universal Music Group subs Spinnup. This new hot single makes any individual wanting to turn up the stereo or just rock with the beat in their car and as the song "Break You down" gains more momentum as it has become number one (#1) on the European (Belgium, Turkey & UK) Itunes Charts on December 2019, with over 7000 plus influential engagement from Dj's, clubs radio stations across the world and is heading in the right direction soon to be on the billboard charts with no question. See Link:
https://www.longemagazine.com/entertainmentnews/1-musicians/560-breakyoudownbighook.html
Big Hookz was signed with his label on a partnership deal to Penalty Entertainment/Sony, the home of stars such as Trina, Joell Ortiz, NORE, CNN, Lord Finesse, The Beatnuts, clearly shows that Big Hookz is on the way to stardom!
Big Hookz brilliantly mixes a wide range of sounds and lyrics into his music and has done just about everything an artist can do musically. Having already shared the stage and collaborated with countless high profile artists such as Eminem, 50 Cent, Xzibit, The Game, O. T. Genasis, Mike Jones, Beenie Man, Kevin Gates, Styles P and more, the buzzing rhymes spitter is literally right on the cusp of taking the urban music world by storm.
Hailing from Germany, where he started rapping in early 2000, Big Hookz took over the streets and clubs in northern Germany, captivating millions of fans with his energetic voice and stage presence. In late 2000, he moved to the USA to pursue his dreams of becoming a Rap star.
Honest, loyal and witty, Big Hookz is now living in the DMV area and one of the brightest new stars shining out of the Washington metropolitan area. With his electrifying delivery and catchy Rap style, Big Hookz rivals some of the all time greats and his immense talent can't be denied.
His versatility is an asset, but it is his hustle that separates him from the pack. He is always on his grind and constantly in the studio turning out new materials and continues to travel the globe performing for his numerous fans.
Tearing through nightspots from coast to coast with his infectious singles, Big Hookz's music is cinematic, motivational, memorable, exciting and passionate. He is known for creating steamy hot tracks that rock every club and street related back-to-back block burning singles. In his music you will find that you are envisioning a story so real and full of life, revisiting a feeling you have felt, and a sound you will want to replay repeatedly.
With blockbuster features in Hip Hop Weekly, The Source, 2DopeBoyz, Hot 97, Yo! Raps, video plays on BET and MTV, and millions of FM radio spins for his media praised singles "Make A Milli" (over 3.5 million impressions on iHeart radio) and also smashing hit single "Pull Out Cash" featuring Kevin Gates.
Big Hookz has been very creative, collaborating and released numerous singles like No Love, Right On Time, Profit featuring Murder Inc/Empire Own's "Boogie Bryd", Right With You produced by platinum producer "Remo The Hitmaker", his latest compilation/mixtape of 16 songs called " BMS Vol.1" and also a full length album called "NS4L – Never Settle For Less" in 2019.
Big Hookz is sure to continue turning heads in a major way, as he is an exceptional artist for all the right reasons. His musical ear and soulful upbringing gave him a sound unlike no one out today, while his trials and tribulations have given him an insight and grit that compares to none.
Through his music, he learned how to speak about the streets without glorifying them, how to show people his feelings without giving in to them and how to move people's hearts while stimulating their minds. The universal appeal of his music is broadened by his emphasis on positiveness without preaching, and if an anthem is needed, he has it ready.
Besides being an artist, Big Hookz is also manager and Executive Producer, as he has managed series of artists before and currently managing 5 artists that are signed under his label Str8Team Entertainment.
Big Hookz is clearly on his way to being among the best in the music industry!
To learn more about Big Hookz, visit the following links:
Website: www.strteament.com
Facebook: www.facebook.com/bighookz
Instagram: www.instagram.com/hookzstr8team
YouTube: www.youtube.com/str8team
Twitter: www.twitter.com/bighookz
Soundcloud: www.soundcloud.com/bighookz
© 2021, RickDange. All rights reserved.