By: Kim Coco @KimCoco17
The latest Hip Hop Artist making headlines out of the East Coast is Brooklyn Break-Out Rapper – GWOPPY http://@shopwitgwop_still. The rising artist from the Downtown / East New York section of Brooklyn recently became an overnight sensation after the July 16th World Premiere of his music video for his hit single entitled: "MONEY AND VIOLENCE" featuring Jim Jones. The announcement comes by way of Will C, NYC Music Video Director to some of the biggest Pioneers in Hip Hop and Owner/CEO of StreetHeat & StreetHeatTV via VL Records.
Immediately upon its release the music video began trending on YouTube and was the featured pick on WORLDSTARHIPHOP.COM's "Visuals of the Week."
CLICK HERE TO CHECK OUT GWOPPY ON WORLDSTAR
The turn-out of fans on set in Harlem the very day of filming the GWOPPY & Jim Jones collab was so massive, the streets of Harlem had to be shut down. What started as a music video directed by Will C of StreetHeat, became more of a celebration in honor of the East New York rapper's return to music.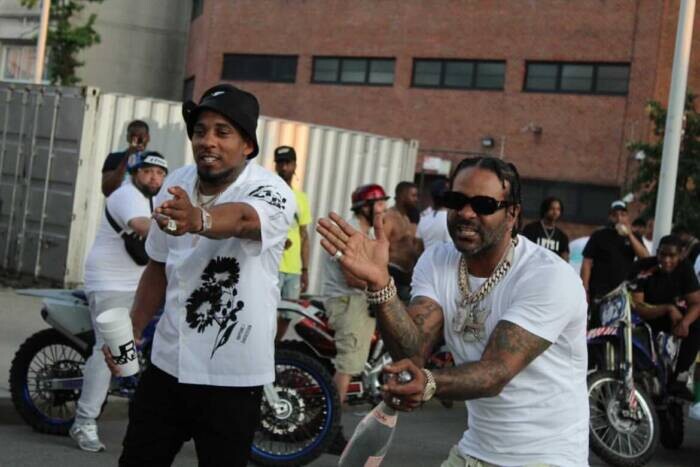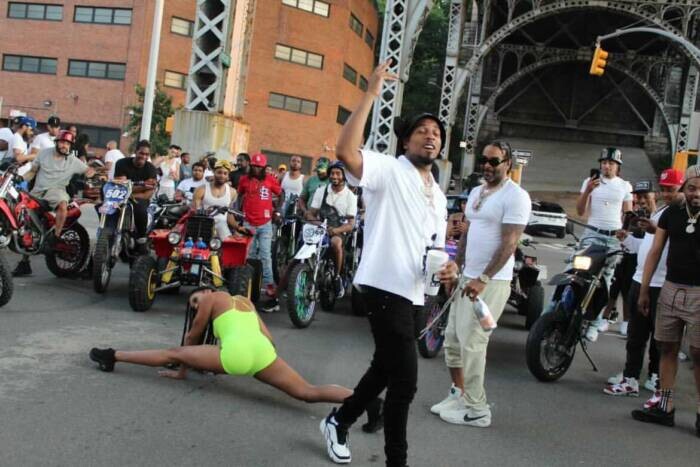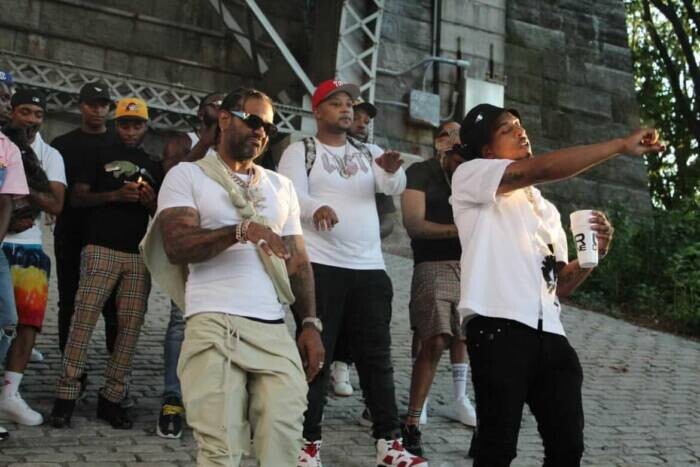 Gwoppy had taken a short hiatus the past 3 years to focus on building his business but promised fans he would come back with a massive BANG. When word of the music video location had leaked to fans, they turned out heavy for a sneak peek of Gwop and Jimmy while they talked their shirt and filmed. The video features exotic models, bottles, dirt bikes, motorcycles and exotic cars. The well-known fashion trendsetter is dressed by "LOST INTRICACY" https://www.instagram.com/lostintricacy/?hl=en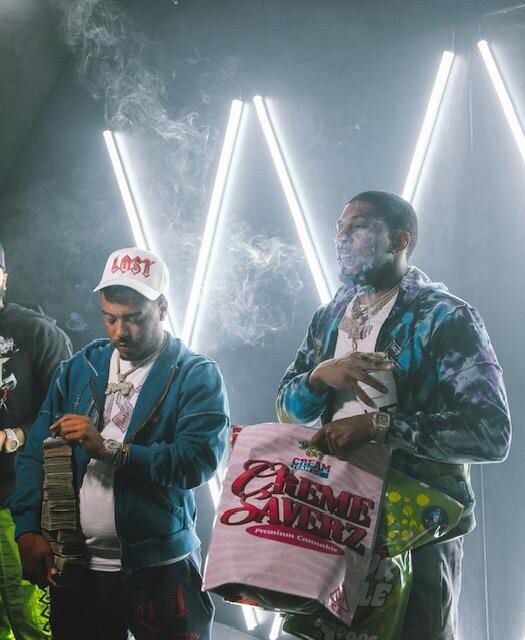 GWOPPY's newest single "MONEY AND VIOLENCE" featuring Jim Jones debuted earlier in July and was met with outstanding reviews with fans even calling the project GWOPPY's best work to date. The week before GWOPPY had officially released his hit single, fans ran the pre-sales numbers up on streaming platforms for what's been called his highest anticipated project to date even putting the artist on Itunes "What's Trending in New Music" List.
"MONEY AND VIOLENCE" ft Jim Jones is expected to be a track on GWOPPY's upcoming yet to be named EP. Gwoppy has spoken before about how he and Jim Jones came together to collaborate on the would be hit song. Earlier in June, Gwoppy was at a NYC Recording Studio working on his upcoming album when word reached him that Jim Jones was downstairs on another floor of the building at a clothing event. By a random twist of fate- some may call it perfect timing, Gwoppy and Jim Jones wound up linking up in the studio. Gwoppy already had the beat picked for Money and Violence – which is a play off the LAW & ORDER Theme song. Jim told Gwoppy he fucked with the song and stepped into the booth on the spot and freestyled off the top. Luck is what happens when preparation meets opportunity.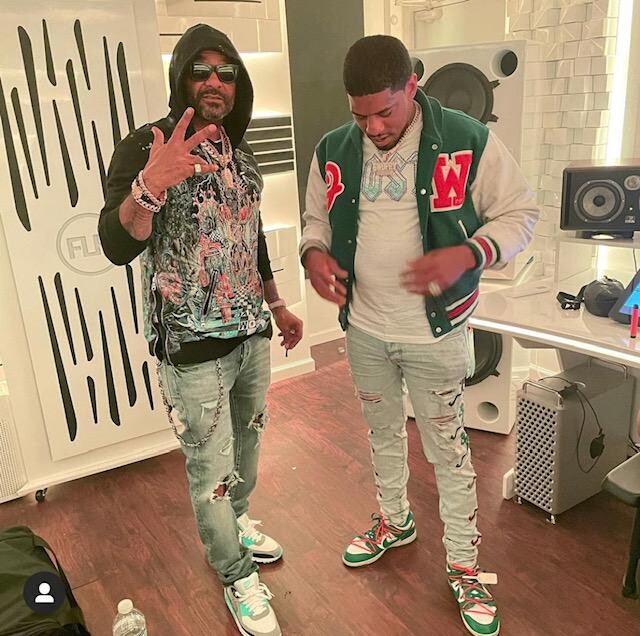 This isn't the first time GWOPPY has been viral. The Brooklyn rapper first made headlines after appearing in Fivio Foreign hit single "BIG DRIP" music video. He went on to collaborate with many major artists including Fivio several times on songs like: 2's Days which hit a massive 291k STREAMS ON SOUNDCLOUD & Top 10
Gwoppy whose performed at South by South West and many other major festivals has collaborated on past projects with:Fetty Wap, Sosa Geek, Etha Da Connect, Mello Major, Little Pete, OMB Jay Dee, Bankroll Bunna just to name a few and has upcoming singles and music videos dropping featuring Doe Boy and Kid Red.
When I Want To (feat. Lil Pete & Gwoppy) – Single — Lingo
Follow Gwoppy on Social Media and For all Inquiries:
IG: https://instagram.com/shopwitgwop_still?utm_medium=copy_link
Youtube: https://music.youtube.com/channel/UCkH6pdaKf-NZHHGe4FMkYQA?feature=share
Google: https://g.co/kgs/d5ciRZ
https://music.apple.com/us/artist/gwoppy/145204606
https://www.deezer.com/us/artist/58993272
Apple: https://music.apple.com/us/artist/gwoppy/1452046061
© 2021, Kim Coco. All rights reserved.