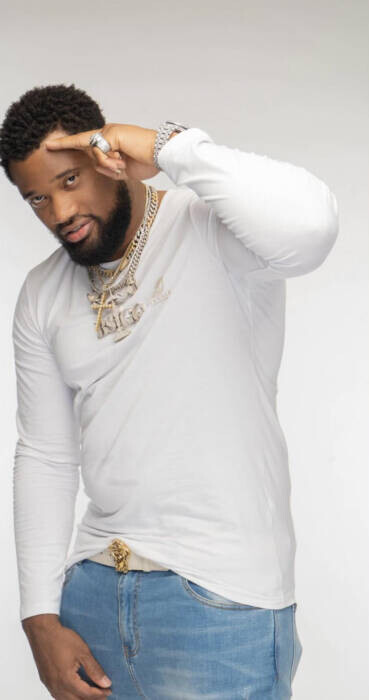 The H-Town Movement in Houston, Texas is real when it comes to producing some of the hottest talents in the world. Although there is a saturation of rappers trying ot get in the game, there is an artist with that Houston swag that really stands out. BSGG (Back Street Go Getters) Lil Man is an up and coming rapper who hit the ground running and his music is taking off. He had humble beginnings like a lot of artists but his story reads a little different. He built a studio for his partners and ended up using it for his own benefit once it sat vacant for a while. It was no love lost, he just decided to make use of it after he stepped into the booth. Nothing became something and the rest is history.
"This Is A Man's World" but it would be nothing without a woman. Rapper Moe Vickers, who is also the love of his life, introduced BSGG Lil Man to the notorious producer, songwriter and rapper, Jazze Pha. They collabed and united the Houston sound with that ATL vibe to produce the single, "YaYo" on the album, 'Reloaded' along with GO DJ Hi-C. The album features other notables of Hip-Hop; rappers Trina, Rico Love, Boosie and Yung Rich. Publicist MoneyLynn Hobson states, "BSGG Lil Man" has evolved over the years as an artist. Albums BSGG Chapter 1, Chapter 2, Vault Tales and For the Team set the foundation for the artist that stands today. However, greater things are expected in latest project, Indestructable released January 15th, 2021."
Keep up with BSGG Lil Man via Instagram @bsgg_lilman
"Yayo" featuring Jazze Pha: https://www.youtube.com/watch?v=q27ctaUufP4
© 2021, Seth Barmash. All rights reserved.