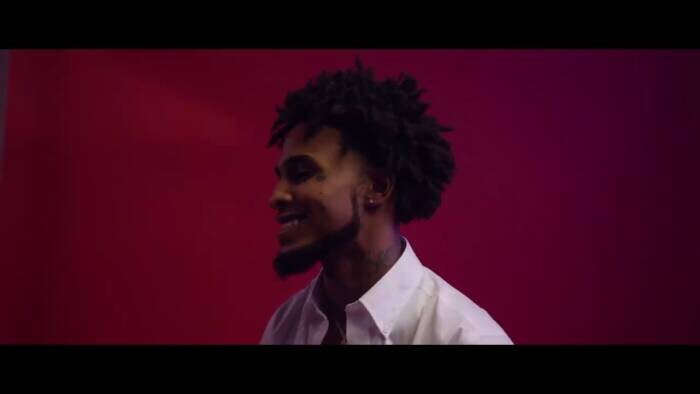 Wielding a silky-smooth melodic flow, Chino Cappin is a name to watch in the Atlanta scene. Confronting a flame who manipulates his feelings for the 'Gram, Chino shares "Fake Love," his new video single. Marked by plaintive piano and squealing synths, "Fake Love" finds Chino straddling the line between R&B and rap in a rhythmic, anti-romantic slow jam: "Girl your love ain't love, but you want me to stay/But I'm gon' let it fade away," croons Chino. In the video, Chino spends a romantic afternoon with his bae, before realizing she's only dating him for the clout. "Fake Love" is Chino's first new music video since the release of "Lap Dance," which generated over 340k YouTube views since its late-December release.
Born and raised in Fort Valley, Georgia, just outside of Atlanta, Chino focused on music as a teenager as a way to escape his rough circumstances. The rapper built a cult following in the Southeast with mixtapes like Cold Hearted and Too Many Losses, which combined strong melodic instincts with flex-heavy bars and clear-eyed observations about life on the streets. The 20-year-old artist built buzz with a successful college tour, turning up the heat with recent singles like "Lap Dance," "NaNaNa," and "Different," a collaboration with ATL rapper and YSL signee Yak Gotti. He's earned praise from UPROXX and Dummy Mag, and told his story in an interview with No Jumper.
Now signed to Alamo Records, Chino Cappin is ready to bring his confident and sultry street music to the general public. Get ready for him to make major moves in 2021.
Watch "Fake Love": https://www.youtube.com/watch?v=43UaRZedBeA
Listen to "Fake Love": https://soundcloud.com/chinocappin/fake-love / https://audiomack.com/chinocappin/song/fake-love
© 2021, Seth Barmash. All rights reserved.