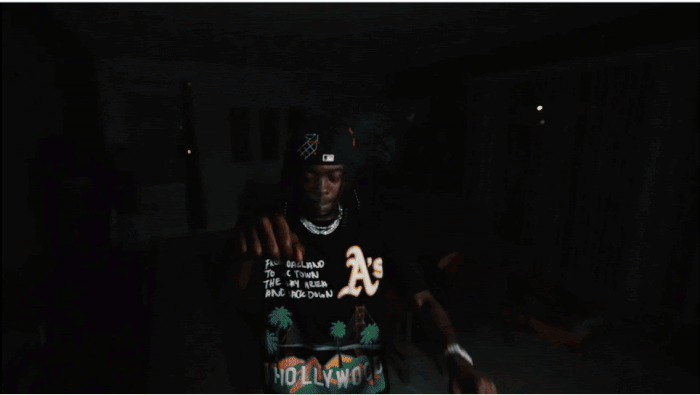 Florida's recent Hip-Hop rebirth has given rise to a new generation of talent with an authentic sound, and Dee Watkins is the self-proclaimed #1 problem child of the bunch. Dee sets himself apart from his peers in "Nightmare on Grisshom St." With blurred shots of Dee's unapologetic flexing, and that iconic drawl only found in the sunshine state, "Nightmare On Grissholm St." is a frightening predicament indeed. The sound and lyrics all harken back to Dee's troubled days growing up in Macclany, a town outside of Jacksonville, but the visuals tell the story of a once bad ass jit who has made some noise but is still hungry for more.  When Dee's in the cut, it's a scary sight for his supposed opposition. "Nightmare On Grissholm St." is a highlight track from Problem Child 3, the Alamo Records signee's brand new mixtape.
The 23-year-old artist first caught mainstream attention when he shared a remix to "Act Up" by City Girls, garnering millions of streams across platforms. He proved that he was here to stay with his origin story, "Bad Ass Jit," a slinky rider's anthem that racked up more than 40 million YouTube video views (!!!) and inspired the late, great Young Dolph to hop on the remix. Dee built momentum in the streets with his Problem Child series of mixtapes, including regional hits like "Hell Raiser" and "Fake Sh*t" ft. NoCap. On Problem Child 3, you see Dee reckon with his irresponsible past while seeking ways to better himself without forgetting the hard lessons he learned on the streets.
© 2021, Seth Barmash. All rights reserved.