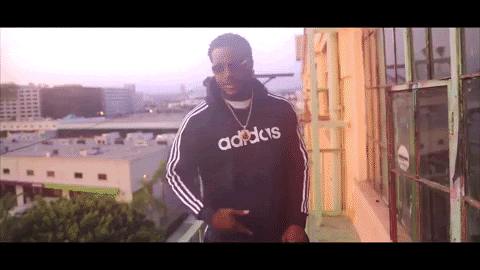 Detroit's own LoTickets is bursting onto the scene with lion-like ferocity on his latest single "My Last". When asked about the inspiration behind the new single Lo stated, "I wrote this song earlier this year because I'm gonna live it up and treat every day like it's my last, lots of family and friends died and went to jail recently. I gotta live in the moment, can't take it for granted, sometimes people will let life go by, this is me taking it by the wheel".
The Motor-City native gives incite to his life with bars like "every chance I get I'm out of state, gotta get to it now, I ain't got time to waste" as he looks out of his Cartier C Décor white buffalo horn frames a staple in Detroit street culture. Throughout the video Lo can be seen living a luxurious lifestyle, with his arm out the window of a big body Mercedes-Benz and on the balcony of a high-rise building. The video closes with a aerial shot of the Griffith Observatory a famous Los Angeles monument, further proving how worldly Lo truly is.
LoTickets is a 27-year-old westside Detroit native who began making music in 2017. The young artist has made large strides since then, connecting with rap heavyweights including Tee Grizzley who made a cameo in Lo's "Pocket Watching" video, as well as Los Angeles kingmakers TK Kimbro and Picaso of R Baron Group/Asylum Records who are assisting him with talent management. Lo's musical influences include Payroll Giovanni, Tee Grizzley, Nipsey, TI, Drake, Jay Z, Nas, Streetlord Juan, Blade Icewood.
© 2021, Seth "Digital Crates" Barmash. All rights reserved.