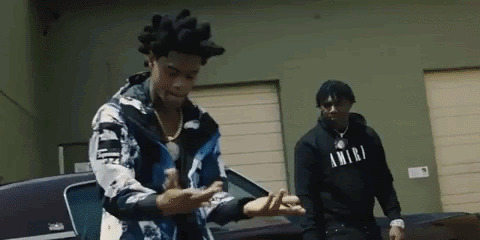 Kuttem Reese beat the toughest of odds in Orlando, FL by kinetically rapping nonstop. Born and raised in Orlando as the oldest of six kids, he grew up fast. Shortly after Reese's eighth birthday, his mother went to prison for three years. He and his siblings moved in with his grandmother until mom returned home. Along the way, Reese developed a passion for music. One night, he picked up a microphone and rapped to a friend's beat in a hotel room. He posted it on Instagram and continued to cut tracks. Following his debut "My Story," he dropped a string of successful singles, including "Rugrat" and "Boston Celtics." Within six months since that night in the hotel, he has already put serious numbers on the board with nearly 5 million cumulative YouTube views and 1 million-plus Soundcloud plays in addition to attracting acclaim from Elevator and more. In 2021, he throws down even harder with his debut mixtape for Republic Records.
Fresh off his debut mixtape Kutt Dat Boy, 19-year-old Kuttem Reese drops a new video for his song "Bout It" featuring Louisiana hit-maker Fredo Bang. It was a stand out from the 15 track effort which put Kuttem Reese on the map as an Orlando-riser with the power to create anthems. In the video, both Kuttem Reese and Fredo Bang flex on their opps as they rap with electrifying energy in front of candy-painted old school cars.
This follows his recent video for "All 10" featuring Chief Keef and his fan-favorite song "No Statements (Remix)" featuring Lil Durk. Stay tuned for more to come from this promising Florida rap discovery!
© 2021, Seth Barmash. All rights reserved.