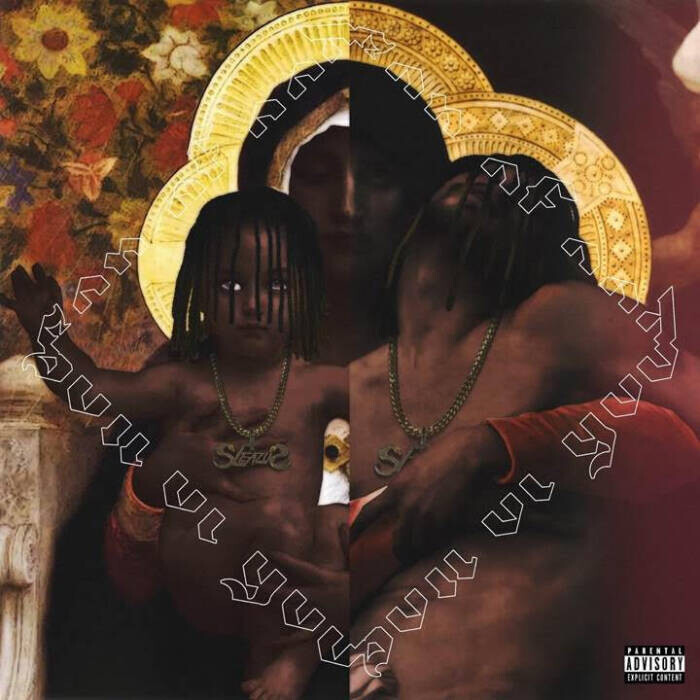 Today, Harlem hip-hop artist Sleazus Bhrist announced the release of his new project, Son of God, that includes collaborations with Stunna Gambino and Melvoni as well as production by Internet Money.
As part of the release, Sleazus also dropped a brand-new music video for "Who Are You (feat. Melvoni)." Directed by JMO, "Who Are You" showcases two individuals plotting and running up in a vault room and taking all the cash.
Son of God is available to stream HERE now
The "Who Are You (feat. Melvoni)" video is available to stream HERE
The eight-track project features standout single "The Root (feat. Stunna Gambino)" as well as the previously-released single "True Love." The Harlem-native has continued to bring the heat after recently delivering an infectious hook and explosive verse in his featured appearance alongside Neek Bucks.
Son of God is Sleazus' first project since the March 2020 release of his acclaimed Passion of the Bhrist project, which featured the fan-favorite single "Secrets" as well as his depiction of life after prison with his single "Lessons." In 2019, Bhrist's hard-hitting tracks, "No Friends," "Kurt Kobain," and "Plate," served the streets as a prelude to his renowned 3-song EP, The Bible (Chapter 1).
After facing challenges and obstacles, music became Sleazus' refuge and provided an outlet to tell his story. The emerging artist released his 2019 dreary single, "Exodus (I Know)," which paid homage to the sudden passing of his aunt, and accumulated traction across streaming platforms. The music video has garnered over 125K+ views on YouTube without the backing of a major since its release.
Sleazus has curated treatments for each of his music videos and built an eclectic audience in a way that separates him from his hip-hop counterparts. He is continuing to position himself as an artist to watch in and establishing his presence as the next buzzing artist from New York.
Son of God – Tracklist
Brush Em
Feelings Change ft. Melvoni
Lesson From The Streets
Who Are You ft. Melvoni
Hometown
FED
The Root ft. Stunna Gambino
True Love
© 2021, Seth Barmash. All rights reserved.