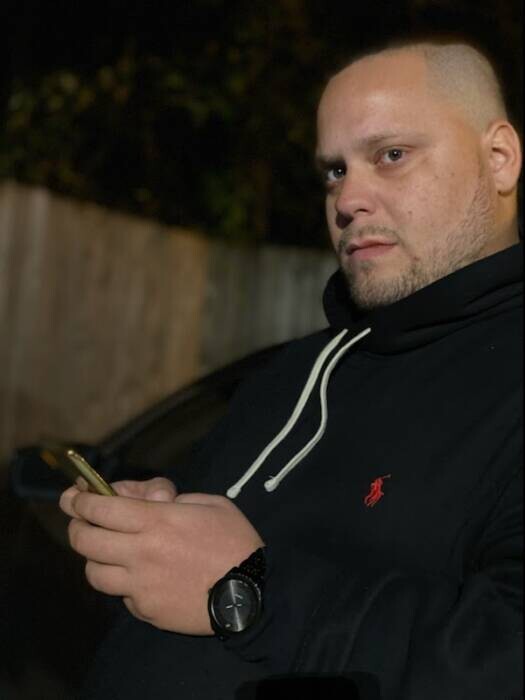 Chunk "Chunky" Norri$, born Bryan Villar in the Bronx, NYC, grew up in a household with his Dominican mother, stepfather, and brothers, where he was influenced early on by Latin music including genres like Salsa, Bachata, and Reggaeton.
A known audio engineer in the New York and New Jersey region, Chunky didn't always expect to be behind the scenes working on beats, but rather he had his own aspirations on the other side of the mic as well.
After collaborating with fellow artist, RGM150, Chunky has been able to work at this dream and has a full slate of releases set for early 2022, including singles, mixtapes, and videos. For Chunky, this is only the beginning of this new chapter of his career.
Despite all the success, he found as an engineer, he's not shy about the setbacks he faced while growing up and throughout his career. With little money growing up, he had to be creative about how he could record songs. He eventually reached out to studios and professionals in the industry to find out how to take his career to the next level when he was only 12 or 13 years old, all of which required investments with money he didn't have.
Always having support from his stepfather, Chunky would ask his family and friends for music equipment for holidays and birthdays instead of clothes and toys or video games. He eventually bought himself his first interface and microphone and taught himself through trial and error how to record using various programs. He later learned how to make his own beats, and had a childhood friend teach him how to produce in Logic.
Being able to engineer and record and having his own equipment, Chunky was set up for a solid career in the industry and was gaining valuable knowledge at a young age. At 17, he signed his first record contract with a local independent label, but those plans were soon dashed after a key player, Ceo George Mena, tragically passed away from cancer.
Even with this setback, Chunky knew what he was destined to do, and went even harder into his music, eventually running Grind City Studios and A.O.M. studios in Union City, NJ, recording artists from all over the tri-state area. Clients would drive hours just to book a session with Chunky, including local independent musicians and platinum recording artists.
Throughout all the trials and tribulations he's faced, Chunky acknowledges how hard it is to deal with stress at times; however, he always makes it a point to have a positive mindset and find solutions to the issues causing him stress. He even notes that a long drive or road trip can help to get his mind right, and stresses the importance of mental health.
You can stay up-to-date with Chunky and all he has in store over the coming year by checking him out at the following links:
https://www.instagram.com/yosoychunky/
https://open.spotify.com/artist/0iAn0HZZ4ISIPPbwyuPKNw?si=5m1xJEhJSy2Qx-bRdcQqGw&utm_source=copy-link
© 2021, Seth Barmash. All rights reserved.