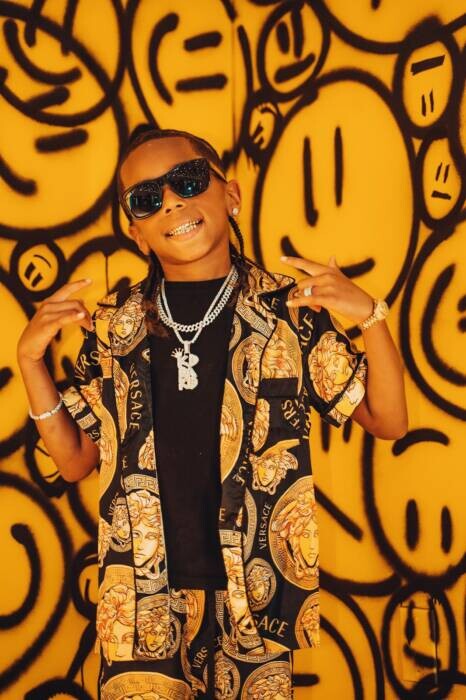 Young and up-and-coming artist KD Da Kid aims to be more than just a talented musician and rap artist– he wants his platform to be a positive influence on his generation.
By growing his career on social media platforms, KD Da Kid has given himself the space to motivate and influence many who are attracted by his magnetic personality and natural talents. With a loyal fan base already at only 7 years old, KD Da Kid is showing he has what it takes to have a long-lasting career in the industry.
A talented individual, KD Da Kid has overcome the challenges and setbacks of the industry by keeping a positive attitude and remaining focused on the game. He works hard to consistently put out new music, and always aims to be a positive influence on the youth. He keeps the faith at all times, even through the roadblocks that he might face from time to time.
Already, KD Da Kid has released merchandise, received recognition from YouTube with plaques, and through various collaborations with other artists. KD Da Kid shows no signs of slowing down anytime soon, and you can be sure to continue hearing from him for years to come. You can stay up-to-date with him and his latest projects on his Instagram page.
© 2021, Seth Barmash. All rights reserved.