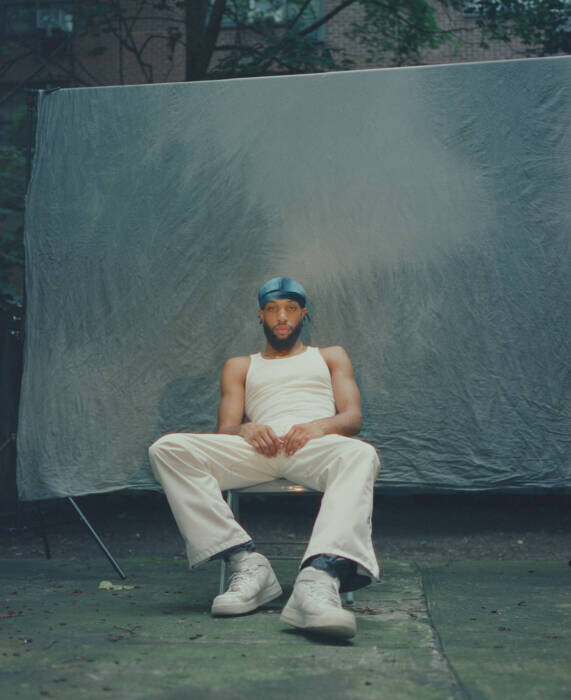 HUSH FORTE is a composer, songwriter, producer, and multi-instrumentalist. An all-around creative who cities genre-bending influences like Kendrick Lamar, Kanye West, Frank Ocean, Andre 300, and Pharell. His previous releases include songs featuring artists like Q, Femdot, Saint Lyor, Van Buren Records, SOPHIETHEHOMIE, and Trapo.
Hush Forte has been working on making a name for himself as an artist outside of production. He has recently dropped two outstanding visuals. In his self-directed video for "Frustration" Hush Forte sets himself apart as a special artist with a unique sound. The song has a standout feature from Saint Lyor and is streaming below.
His newest self-directed visual for the song "Far Away" is a solid follow-up and features his signature vocal style and creative aesthetic. He seamlessly blends hip-hop and R&B sounds into a vibe that is all his own. The video is streaming below and together with "Frustration" build up anticipation to his upcoming full project.
In an exclusive interview with HipHopSince1987 Hush Forte talks about balancing his numerous talents. He talks about transitioning from production to artistry and talks about the process behind creating his new music. He talks about transitioning from sports to music and balancing living his life and creating art and music. He talks about the origin of his name and how he went from selling beats online to producing artists. He talks about discovering his inner child and how to remain confident and vulnerable in creating his new music and project. The inspiration behind his upcoming album is deeply rooted in nostalgia and he talks about taking cues from classic soul music in making his upcoming opus titled "Look Closely".
© 2021, Seth Barmash. All rights reserved.