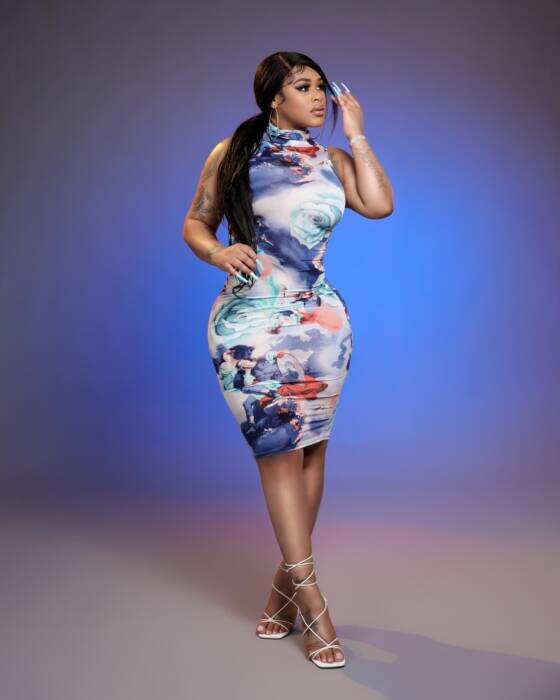 WHERE ARE YOU FROM ?
"Borough Park … BROOKLYN NY"

WHAT DO YOU DO FOR A LIVING ?
"I'm an entertainer, I do music, comedy, and film projects."
WHO ARE SOME OF YOUR BIGGEST INFLUENCES IN THE INDUSTRY ?
"I used to listen to a lot of different artist like Ciara, Mary J Blige , Meth , lil Kim , biggie, Beyoncé & Jay Z , Lauren hill, Left eye, Aliyah ,Alicia keys, JOJO, Avril Lavigne, Kelley Clarkson loves Nicki Minaj taught me to me versatile with flows and be myself but Cardi inspired my dreams she made me feel like shit is possible … I guess because of social media she was able to guide us through her experience you just had to PAY ATTENTION!"
WHAT WOULD YOU CONSIDER YOUR BIGGEST ACCOMPLISHMENTS THUS FAR IN YOUR CAREER ?
"My biggest I have at the moment is that I worked with a icon a legend METHOD MAN, it was such an honor to work with the original member of the Wu-tang clang They started some of the NY music movement I have a lot more projects that I'm working on that will be big in the future."
WHAT LEGACY WOULD YOU LIKE TO LEAVE BEHIND ?
"A legacy of CLASSIC MUSIC, I want my music to be timeless I want my legacy to last forever."

WHERE DO YOU SEE YOURSELF IN THE NEXT 5 YEARS ?
"I see myself continuing to make good music and working on my acting career a future project of mine is that I'd like to tell my story through film…. IM GIVING SAUCE.
DETAILS ABOUT YOUR STORY.."
HOW DID IT GET YOU TO WHERE YOU ARE NOW ?
"I had a very tough child hood, and it led me to be who I am today, all of the ups and downs made me the strong independent woman that I am, a lot of things that u hear in my music are based on my life or what I've seen in my life so people would have to listen to it to understand me because I only feel comfortable expressing myself through music."
WHAT CHALLENGES HAVE YOU OVERCOME ALONG THE WAY?
"Just being a women in the industry dominated by men is difficult you gotta dig through a lot of bullshit to get the truth."
WHAT DO YOU SPECIALIZE IN AND WHY SHOULD SOMEONE WORK WITH YOU OVER THE COMPETITION ?
"I'm not in competition with anyone or anybody but myself but what I can say is that I bring a different vibe I'm very joyful I make working with me feel more like a fun experience then just a job I love to make people feel successful and accomplish what ever we want to accomplish when their working with me cause what's meant for me will be meant for me."
WHATS YOUR BIGGEST PEICE OF ADVICE FOR READERS WHO DESIRE TO FIND SUCCESS IN THEIR LIFE ?
"To be yourself and don't fall for bullshit don't listen to anyone telling you what u can or cannot do just do what you feel is best for yourself only you will know what's right cause your instincts will tell you!"

SPEAKING OF SUCCESS WHAT DOES THE WORD MEAN TO YOU ?
"Success to me means longevity, to be around forever. Even after I'm gone I want my music to be relevant."
WHAT IS NEXT FOR YOU ?
"Bigger projects, I would love to Tour and take my shit to the next level!"
FINALLY HOW CAN PEOPLE CONNECT WITH YOU IF THEY WANT TO LEARN MORE?
"Follow me @Realkittykitty and watch my journey and hopefully I can inspire the next wave."
https://www.instagram.com/realkittykitty/
© 2021, Jake Strain. All rights reserved.