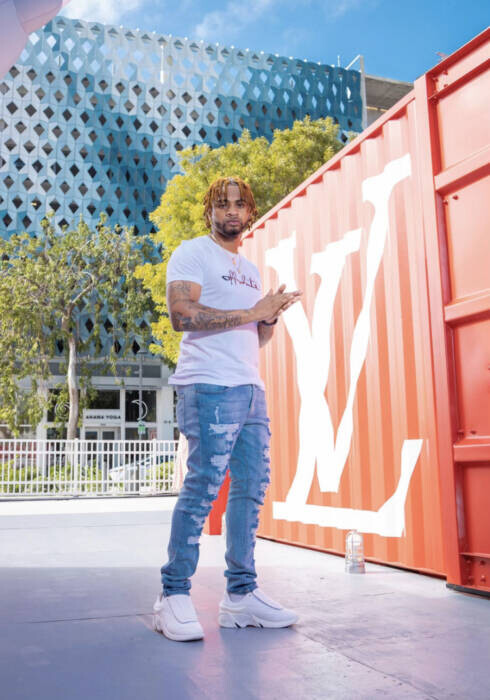 Rising star Izzy Bee hailing from Jersey City, NJ dropped off his new track titled 'Ride or Die' today on all platforms. Izzy is cooling down from an active first half of the year with this track following his critically acclaimed project 'From The Heart' which was released in February. Ride or Die embodies everything he had been dealing with throughout his life. Izzy is able to relate with these fans by portraying a battle with depression through his relatable lyrics and message. Izzy's versatility and creativity can clearly be heard through the delivery on this track and it's been specially honed in to hit his target fanbase of teens and young adults. Izzy has been using music as a form of therapy since he was younger, even going as far to say it was the best way for him to express how he was feeling. Linking up with Cito the producer they created the beat on the spot during the session and Izzy already knew which direction he wanted to take the song.
Overall the biggest takeaway we got from this track was to always remain loyal to those who were there to assist you during your hardships. Izzy had also told us not many artists from the area he grew up at are able to garner a platform to tell their story so he works as hard as possible to get his message out there. This track brings forth a different delivery for Izzy as he had told us he will be coming with a more melodic flow. During our conversation, we also learned that he has stopped writing the majority of his records and moved to put the tracks together live. Izzy had also mentioned during our conversation that he has been taking more advice from his peers and other industry vets to better deliver his message and refine his sound. Taking inspiration from other greats of this era of music such as Lil Baby, Future, Lil Durk & more allowed Izzy to quickly identify his strengths and weaknesses within his recording process. Being a leader for his loved ones and younger cats from his area have always been one of his main goals much like how he was inspired.  With many more visuals, singles, and potentially a project coming before the end of the summer be sure to tune into Izzy's social media to stay up to date with his latest and greatest. 
© 2021, Seth Barmash. All rights reserved.