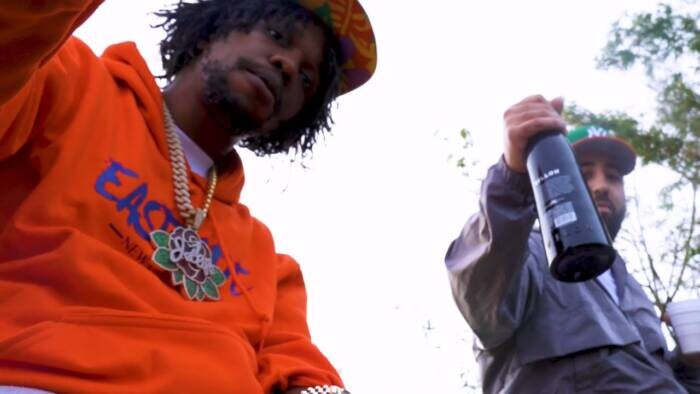 It's hard not to think that Curren$y's fans are one of the most spoiled groups in hip hop today. The legendary New Orleans artist has been entertaining fans with The Collection Agency, Welcome to Jet Life Recordings 2 along with Jet Life, Highest in Charge with Trauma Tone, Matching Rolexes featuring Kino Beats, and most recently Still Stoned On Ocean, the follow-up to Stoned On Ocean, and Regatta, a collaboration with Harry Fraud featuring eight songs and collaborations with Larry June, Styles P, 2 Chainz, and Jay Worthy. A celebration of 4/20 would be incomplete without a mention of Spitta's NFT project Financial District.
"The Venture Cup" is Curren$y's new video for the Worthy-assisted Regatta standout which he assisted. The video is beautifully produced and shows the artists living the good life on wax while interacting with each other:
"The Venture Cup" and its accompanying video are equally chilled out. Curren$y appears to host a small gathering with his counterpart on the west coast at his residence, where they take part in a champagne toast, light up, and relax amongst Curren$y's increasingly renowned automobile collection. Everyone was enjoying the good weather before the arrival of winter, giving off an atmosphere of a Sunday cookout.
© 2021, Jonathan P-Wright. All rights reserved.