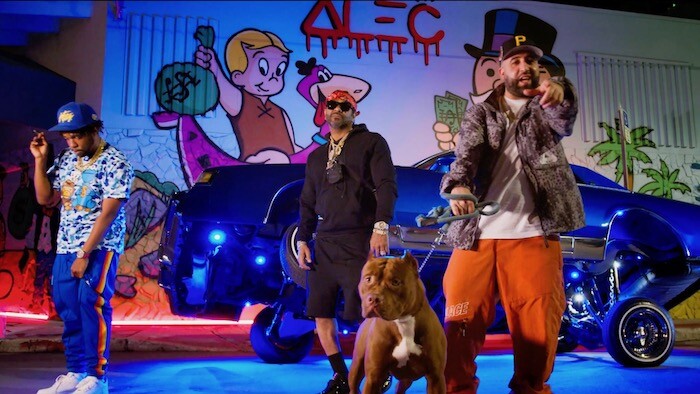 Continuing off of the release of his latest album, Jim Jones can't be stopped! His new visual for "Say A Prayer" includes Curren$y and Jay Worthy in a Rolls Royce with stars in the ceiling. In the opening, he and Curren$y are pulled over by the police for some odd reason and they proceed to tell their stories through rhymes. As Jones sips on his champagne laid back, his words reflect the current state of black minorities in society. He says "The truth is the government just wants to contain us cause they're scared they don't want to see anyone as dangerous as Tupac," telling the ugly truth of modern America. Co Directors Shula The Don and Jones create these special moments to show that no matter who you are, the law is unfair for people of color with no regard. Of course Jones will never forget his New York City roots which he captures in the visual with graffiti and his bandana tied.
Catch Capo on all your lists! Ha!
The Fraud Department now on all streaming platforms!
© 2021, Seth Barmash. All rights reserved.