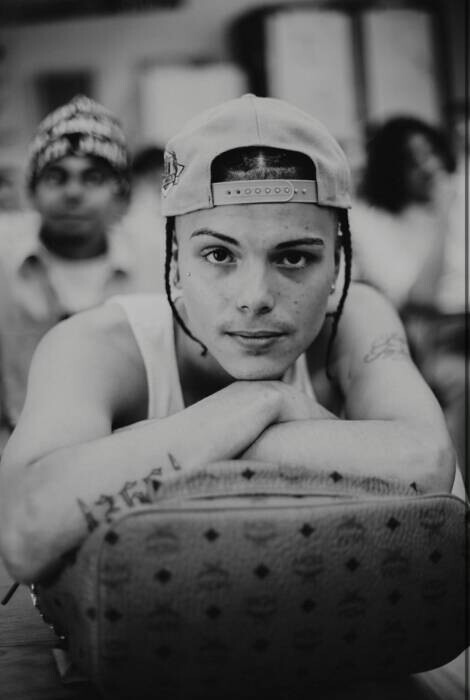 Written by: Kim Coco
Every now and then, in the world of Hip Hop, we come across an independent artist with just a hit song, a vision for themselves and that hunger, a fire inside which successfully propels them (with no team behind) to the TOP!  That's exactly what I came across when discovering rising Los Angeles based indie artist Fatty2Dope who recently dropped his new single "TRUE STORY" featuring D. Savage and it became an overnight hit. 
After Fatty2Dope released TRUE STORY in February, he literally made headlines overnight when the music videotopped over 1 million YouTube views in the first 24 hours.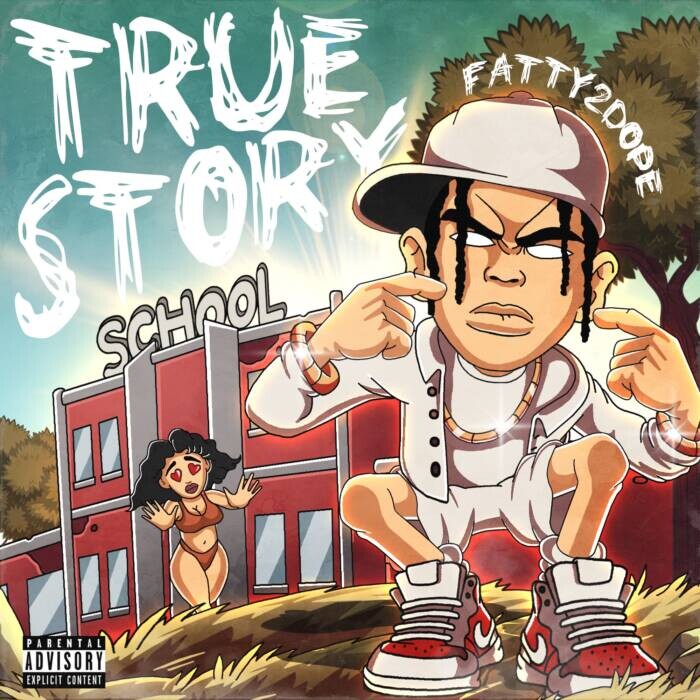 The hit song, featuring West Coast artist D. Savage, was a one man process where Fatty2Dope tells me he was completely hands one from beginning to end including "Writing, recording, the whole creative concept behind the music video, filming and even the marketing was done entirely by me." Within the first 3 days, the music video for TRUE STORY had hit 3 MILLION VIEWS and could be found trending on YouTube. The record has reached the level of success that an indie artist can only dream of but Fatty2Dope credits the overnight success to his loyal fans. The rising LA rapper says that the creative concept of TRUE STORY and the music video feels relatable to his fans and he told me "because a lot of kids can relate to the lyrics of the song and the vibe of the music video. The video is authentic and I kept it as close to my real life experience during High school as possible. "
WATCH THE MUSIC VIDEO BELOW!
TRUE STORY, which originally released in late February, has racked up close to 4 Million views to date, with no end of stopping in sight.
Fatty2Dope tells me that TRUE STORY is in fact based on a true story. The single, as he puts it,
"Pays homage not only to myself, but to any kid who experienced an overcrowded unfocused inner city High School experience. With this song my goal was to portray that through the lyrics and also through the video." PEEP THE LYRICS BELOW!
"I would jump off the porch/Before I head to the school/ They had the metal detectors
But I still snuck in the tool/Now my homies skipping class they be acting a fool
And there's a bad Puerto Rican bitch making me drool"
https://www.instagram.com/reel/CLkbPUdjzds/?igshid=3i45xlqwguwf
Now that the fans have sent his very first single viral, I was curious to know how he can top the success of TRUE STORY so I asked Fatty2Dope what's he has in store next! Next up is "Streetz N Motelz" which is the very next single expected to drop early summer. Fatty2Dope is just getting started and although he wouldn't spill all of his secrets, he did tell me he has a lot more up his sleeve. The question everyone is wondering is if his next single Streetz N Motelz will exceed the success of TRUE STORY. Guess we will have to stay tuned to find out. Peep The Preview Below for Streetz n Motels Below!
https://www.instagram.com/reel/CNahNFDjs4D/?igshid=1bfkazw3a1ahl
To stay up to Date with Fatty2Dope and follow along on his music journey:
Instagram: @fatty2dope
Facebook: https://www.facebook.com/FattyFrom40/
YouTube: CLICK TO SUBSCRIBE! @[email protected]
https://www.youtube.com/channel/UClFuXPI7Pr-GQExSZTCafJg
Press/ Media/ Business/ Booking Inquiries: DM IG: Fatty2Dope or [email protected]
Music: https://soundcloud.com/user-142943336
© 2021, @BWyche. All rights reserved.