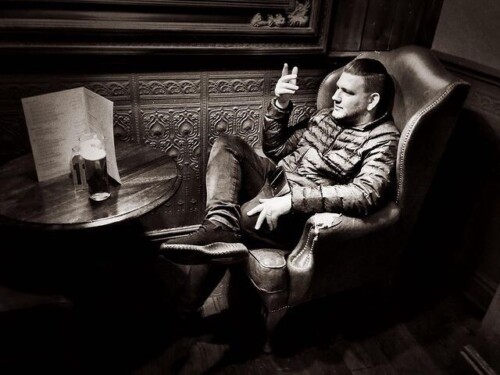 We have recently witnessed a surge in musicians doubling as social media influencers. Many artists find social media the ideal platform to engage and interact with their loyal fanbase. Social media has over 4 billion users who form a potential audience for all music genres. Liam Dineen is one of the social media stars influencing the music industry with his massive following.
Having achieved quite a lot of success in the music industry, Liam Dineen seems not to be done yet. The renowned music producer and singer is actively influencing the music industry with his fast-growing social media following. Liam currently enjoys a massive social media audience of over 8 million followers. The music maestro from Birmingham, UK, is widely known for his unique music style that follows a mellow approach, courtesy of his deep love for playing the piano.
However, the past few years have witnessed a rebranding for Liam, full of hunger for more success. His accomplishments in the music scene seem to be not enough for him to take a bow from the industry. Liam is now full of energy and relentless zeal to tap into a world of new possibilities. Unlike many people after such a successful career, Liam has continued setting new goals and ambitions. He has grown his massive following over the past few years, courtesy of his dedication and consistent content delivery.  
Liam is actively leveraging social media to influence the music industry. His expansive audience has made it possible for the talented musician to be capable of releasing albums independently. He no longer has to rely on a record label to push his music agenda but rather to constantly keep his vibrant fanbase updated with his steps musically. However, the biggest highlight remains his forthcoming album that he promises to release before the year ends. Liam takes pride in his exceptional music-making talents and great vocals and promises his fans a thrilling experience with the album. However, he's unwilling to disclose some of the big names he is working with as he wants it to surprise his fans. What is certain is that Liam will feature the best and top artists that match his caliber and skill.  
Like everyone else, the onset of the COVID pandemic dealt him a blow in his operations. However, when most music industry players were at a standstill during the pandemic, Liam relied on social media to keep his music brand alive. He took advantage of the situation to engage and interact with his over 8 million followers. Being active on social media was highly important in helping him cope with the hard times.
Liam's advice to aspiring musicians is that they have what it takes to get their music out there. Social media has changed everything, providing an avenue for anyone to showcase their talent. You don't need a major label to help you establish a name in the industry. You can easily pull through by yourself. However, he cautions that talent is not enough to create success; you need to back it up with hard work, commitment, and resilience to keep going. To Liam, the key lies in doing a little bit of research and believing in yourself and your abilities.
© 2021, Brauch Owens. All rights reserved.