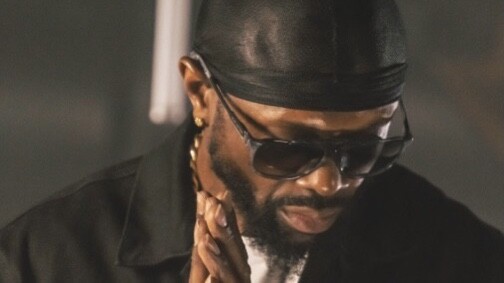 Though he's based in Atlanta, Lord Divine's heart belongs to the streets of New York. An artist who grew up in The Bronx with no plans of making music, it was not until his incarceration that Lord Divine found his voice through poetry and Rap. Now released from prison, he is hard at work putting out music and sharing who he is with the world.
The newest single that Lord Divine has released is a track called "Watcha Gon Do". This is a song that relates closely to his own past, and is drawn from true experience. "This is something that I've been involved in and have seen. I understand what I'm talking about and I feel like that gives me a leg up compared to some artists who have never been where I have." The track is a true representation of the life and experiences that Lord Divine has had. It is an intense and interesting song to listen to, and while not relatable to all, an easy favorite for Rap fans.
"Watcha Gon Do" is a track about experiences Lord Divine has had in his life. "This was all freestyling. It's really me, saying what I would actually say." His past and the experiences he has had in his life have allowed for Lord Divine to create honest depictions of his life through his music and lyricism. It is a bold step as a musician and one that has truly paid off for this artist.
While Lord Divine's new song is exciting and fun to listen to, he wants people to be aware that people who aren't involved in criminal activity shouldn't worry about 'snitching'. "The message is that the difference between snitching and being a civilian is whether or not you're involved in criminal activity. If you're not involved in any of that, then you can't be a snitch, you're just a civilian reporting something." Lord Divine does an amazing job of separating his life and his music from the lives of those who listen to him. He wants people to be aware that his music is not meant to be taken as a lifestyle for people who are not involved in it, something that truly makes him stand out as an artist and strong member of his community, drawing from experiences without alluding to the romance of a lifestyle that is not meant for all people.
Lord Divine certainly has much more to come in his career. With a new single and music video titled "I'm Sorry" released on Friday, August 13, he is already hard at work creating more exciting tracks for his audience to enjoy. Be sure to keep up with this raw and real musician as he continues his career. Links to Lord Divine's music and social media can be found listed below.
© 2021, Oktane. All rights reserved.