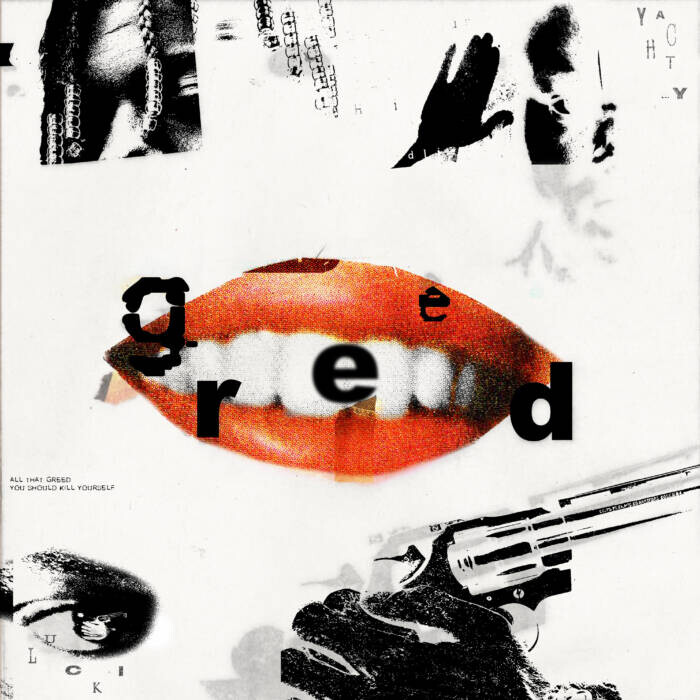 Serving confessional, incantatory rhymes with his distinctive croak, Lucki plumbs the depths of his soul in his music. Serving up a hypnotic, bite-sized banger, Lucki shares "Greed," his new video single. Built around a swirling flute melody and clunking percussion, "Greed" finds Lucki stunting alongside Lil Yachty, both rappers touting their devil-may-care lifestyles and dog-eat-dog mentalities. Though the words are boastful, Lucki delivers his rhymes in a staggering croak, indicating the deep-seated pain that informs his worldview. Shot by Yachty's favorite videographer AMD Visuals, the video for "Greed" finds the two artists posting up outside a convenience store, having a blast as they recite their rhymes. "Greed" is Lucki's first new release of 2021, following the late-2020 The World Is Lucki's, a vibey 3-track EP.
Cultivating an ever-growing following since he debuted in the rap game in 2013 at 17, Lucki has earned glowing praise from industry figures and critics alike, notably garnering shout-outs from Pharrell and Justin Timberlake for his "Count On Me" video. Formerly known as Lucki Eck$, the rapper collaborated with the likes of A$AP Rocky, Chance The Rapper, and Playboi Carti and released several acclaimed mixtapes and EPs.
Lucki had a breakout year in 2019, during which Lucki collaborated with ChaseTheMoney and Earl Sweatshirt, released acclaimed projects Freewave 3 and Days B4 III, and earned praise from Pitchfork, who raved "Lucki's music works so well in large part due to his ear for production, plodding hi-hats that make it feel like your brain is stuck in quicksand, and his eerie, doomsday melodies." 2020 was another banner year for the young artist, featuring the release of his 12-track project Almost There, home to the fan favorite single "Faith."
Ready to turn heads once again, Lucki is preparing his most complete artistic statement yet for 2021. Stay tuned for much more music and many more announcements as the proudly independent artist looks to take the next step.
Buy/Stream "Greed" ft. Lil Yachty: https://music.empi.re/greed
Watch "Greed" ft. Lil Yachty: https://youtu.be/IrDij7YoMWs
© 2021, Seth Barmash. All rights reserved.