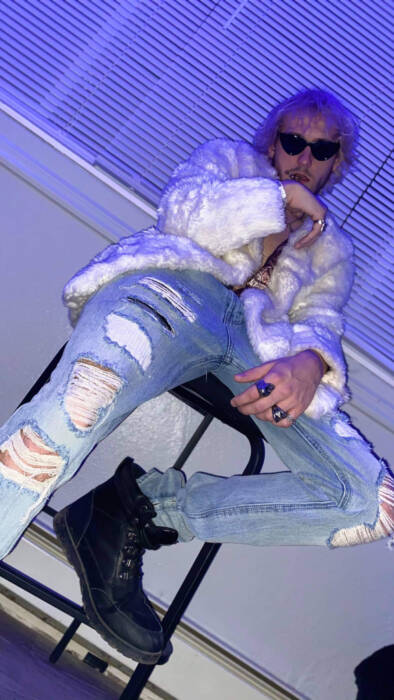 What is your name and what city do you rep?

My name is Kobenz and I be out here reppin' Minneapolis, MN
What first got you into music?

I had some pretty messed up stuff happen to me around the start of the pandemic
Who inspired you to make music?

I've always loved music, but if I had to name an artist I'd say either biggie or kurt, I just respect tf out of them and their art.
How would you describe the music that you typically create?

I'm still honestly finding my sound right now, but picture this a crazy ass white boy screaming about his ex and flowing in a Cookie Monster voice about stealing your bih
What would be your perfect collab?

Kobenz x Ashnikko (feat. No clothing) haha out of all seriousness I love her voice and style. I think our vocals would compliment very nicely
How do you feel the Internet has impacted the music business?

I feel that the internet has ruined the music industry. In like 8th grade, way prior to me being a musician, I had to write a research paper on how technology kills the music industry and bro there are some evil businesses out there. Spotify informed me the other day that they made a crazy amount of sales off one of my songs. The check I received was for like 14 bucks.
What is the best advice you've been given?

Closed mouths don't get fed. Seriously any artist out there reading this, spam tf out of every manager of the bigger artists you can find and ask for features. They might charge you, but you'd be surprised, there are really some cool people out there just willing to do you a solid.
If you could change anything about the industry, what would it be?

I would make it so that independent artists aren't taken advantage of so frequently. I've gotten 5+ "record deal" offers, aka some dude asking for 50-60% of your brand revenue, for absolutely nothing in return. These are called vultures, and if one messages you, sign the bottom in sharpie "GTFO". All seriousness aside it's really heartbreaking to see people trying to exploit the hopes and dreams of others. Get yourself an entertainment attorney before signing any major contracts.
What's next for you?

Hopefully a DM from Ashnikko 😉
Connect:
Https://Instagram.com/goth.sin
Https://Kobenz.net
Email [email protected]
© 2021, Seth Barmash. All rights reserved.