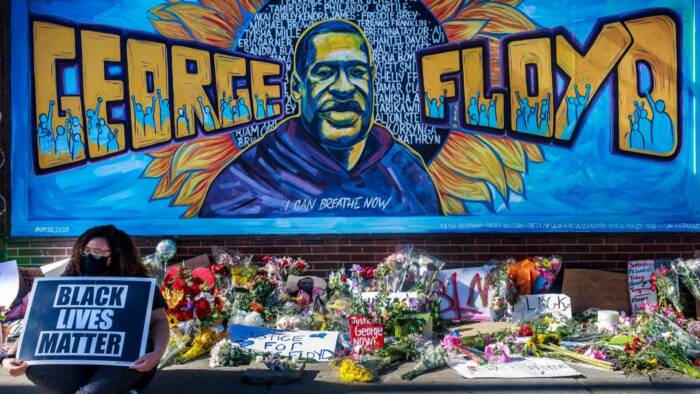 The four former Minneapolis police officers who faced charges in connection with the George Floyd case pleaded not guilty to the federal charges. During the virtual court arraignment held on Tuesday (Sept. 14), ex-cops J. Kueng, Derek Chauvin, Thomas Lane and Tou Thao participated virtually in the case and virtually denied violating Floyd. 
As Chauvin allegedly strangled Floyd to death on May 25, 2020, fellow officers Lane, Kueng and Thao allegedly helped restrain him. Several witnesses recall Kueng kneeling on Floyd's back, Lane holding onto his leg, while Thao prevented them from saving him for nearly ten minutes. 
Their actions after Floyd died and the excessive force they used during the struggle brought a grand jury decision to indict them for committing a civil rights violation. 
The ex-cops were also charged with failing to provide medical assistance to the victim, despite her repeated pleas for help. 
The COVID-19 pandemic resulted in Chauvin being tried separately from the other 3 officers due to space restrictions. His trial ended with his conviction for all charges related to the death and sentence of 22.5 years behind bars. Kueng, Thao and Lane however, will stand trial in March. 
In the federal hearing held on Tuesday (Sept. 14), attorneys requested motions in support of the upcoming trial. To prevent any potential bias after Chauvin's recent murder conviction, Thao's and Kueng attorneys asked to be tried separately from Chauvin. 
Lawyer Tom Plunkett specifically argued that being present in court alongside Chauvin would violate the constitutional right to a fair trial for his client, Kueng. Prosecutors declined the request, however, citing the reasonableness of trying them all together since they all face similar charges. 
Depending on the outcome of the trial, the four men could be sentenced to 10 years in prison. In this instance, Chauvin could serve his sentence concurrently with his current sentence. 
© 2021, Jonathan P-Wright. All rights reserved.