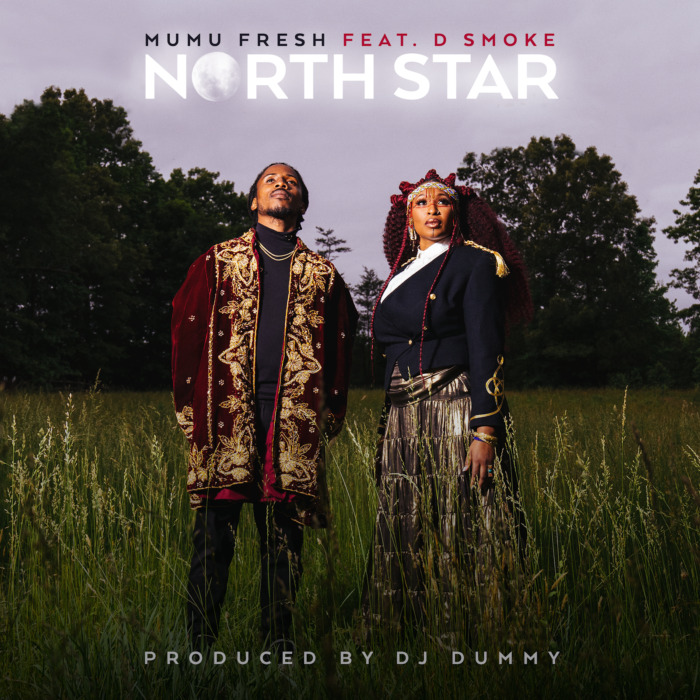 Check out MuMu Fresh's "North Star" feat Dsmoke, winner of the first season of Netflix music competition show "Rhythm & Flow" in 2019. Produced by A Mecca Filmworks production, directed by T.L Benton and executive produced by Maimouna Youssef herself. Mumu Fresh begins with an informative and powerful message of how African Americans once slaves found their way to freedom. The story of the underground railroad, " In 1864, safe houses along the underground railroad were often indicated by coded quilts hanging from a clothesline. Those escaping slavery were instructed to follow the Big Dipper which pointed towards the Northstar" Giving Harreit Tubman energy, by freeing her people through music. "Baby if you lose your way it's only a prayer away, your guided light, your North Star is where you are. Hold on to your dreams, remember you're a king". Depicting frames during slavery of kidnapped Africans finding their way back to freedom also showing how African culture never left the soul of the people, through hair styles, danc and tribal garments. Ending the video In African garments on top of horses, black royalty.
##
Mumu Fresh (also known as Maimouna Youssef ) is a GRAMMY-Nominated, Indigenous Music award winning, Musical Ambassador for the US State Department, elected governor of The DC Chapter of The Recording Academy & an Ambassador of The Black Music Collective. Mumu Fresh has toured internationally as a critically acclaimed Afro- Indigenous singer, Emcee, songwriter, activist, workshop facilitator and audio engineer who's been called a "quadruple threat" by The Roots' Black Thought and "groundbreaking" by Oscar-winning artist, Common.
##Social Media:
www.instagram.com/mumufresh
www.instagram.com/dsmoke7/
© 2021, Seth Barmash. All rights reserved.