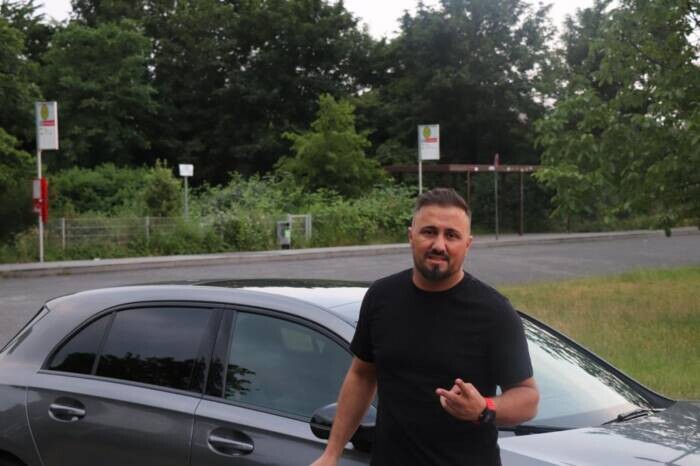 As a child, Najim Mollou vowed to return to the world of music what it brought him: the feeling of immense joy. To complete his promise, Najim set some goals and targets for himself that he hoped to achieve as soon as possible.
Make melodious music for his listeners
Najim always wanted to give his fans the kind of joy music bought him. As a result, he worked hard, day and night, struggling to craft great music that would satisfy the taste of different fans. He practiced and rehearsed everything many times until he felt he had given his best. Whether this took weeks or meant spending sleepless nights in the studio, Najim still never backed off. He made it his duty to give his fans the joy and comfort of music that he always got. Thus, he keeps himself up to date with the different changes that came in the evolving world of music, and makes sure to tackle every opportunity he gets on his way.
Reach as many fans as he can
As his new album, "Night Vibes", became famous in different corners of the world, he wishes to reach more people. He wants to expand his ideas and perspectives to everyone no matter what they face. Whether his fans are looking for comfort, a friend, or a dance buddy he wishes to be there for them all. However, unfortunately the current COVID-19 pandemic has bound musicians like Najim within a proximity. Still he strives and hopes that his music can reach as many people as possible.
Inspire other musicians
Najim wants other musicians in the field to also take their job as an opportunity to reach out to fans and not just as a source of income or a way to be popular. He wants other artists to understand the need and requirement of their followers so that these artists can provide their fans with the right kind of music. His advice to his fellow artists is simple, "Imagine yourself in the shoes of your fans. Think of what they want, how they feel, and what will bring them peace and joy"
© 2021, Seth "Digital Crates" Barmash. All rights reserved.