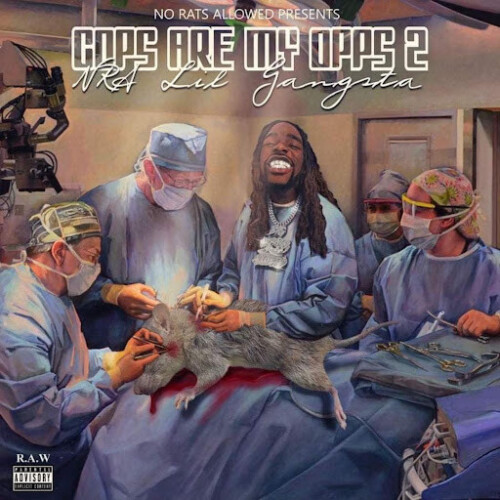 NRA is a music collective hailing from Tennessee. NRA founder, NRA Lil Gangsta, has been on a hot streak lately with various singles that are beginning to capture the attention of the masses. Earlier this year, NRA Lil Gangsta released "Cops Are My Opps," an 8 track project featuring tracks like "House Arrest PT 1", "Members Only". Members Only Pt 2" and "I Cant Go". Recently, "House Arrest PT 1" has been catching fire on Youtube, Spotify and social media platforms like Instagram and Twitter. Lil Gangsta has been receiving major support on his two most recent singles, "Allen Iverson" and "Hoezone".
     Lil Gangsta took to Instagram earlier this week to announce his forthcoming project, "Cops Are My Opps 2." We anticipate features from NRA members like Dee Rachet and Luh Rachet and Gangsta's most recent tracks like "Hoezone" and "Allen Iverson" to appear on the project. With no release date mentioned, fans can expect "Cops Are My Opps 2" to be on its way by the end of 2021.
     Lil Gangsta has been putting on for Tennessee for years and the fruits of his labor are beginning to pay off. Check out the video for "House Arrest PT 1" here and stay tuned for more information about "Cops Are My Opps 2."
Social Links:
Instagram – https://www.instagram.com/nralilgangsta
Youtube – https://www.youtube.com/channel/UC7yfamgppNWmZUk2MKs1Jgg
© 2021, JS. All rights reserved.