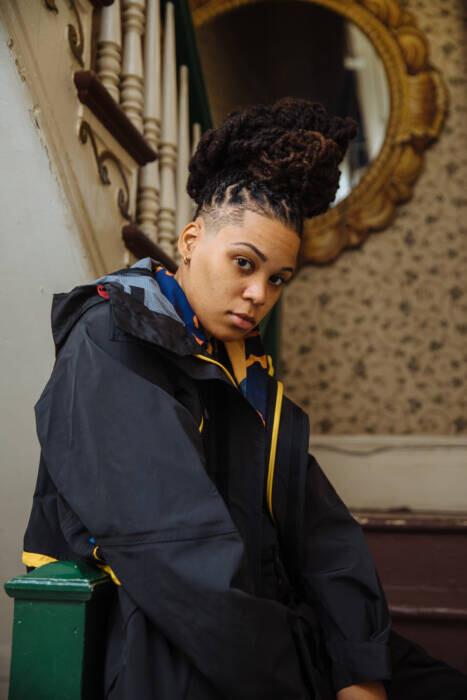 (Photo Credit – Thomas Falcone)
PineappleCITI just dropped a visual for her Red Bull 60 Second Freestyle. Her flow goes perfectly with the instrumental with scenes in the background representing where she is from throughout the video.
In an exclusive interview with HipHopSince1987, PineappleCiti talks with DigitalCrates about her New Jersey upbringing and how her music
career brought her to Los Angeles. She is from a musical family and stays true to her Newark, NJ roots as she finds her way in the music industry. Her name PineappleCiti evokes a vibe that represents her music and tropical sound. She blends together the east coast rap sound with breezy melodic energy. She has a universal flare to her music and isn't afraid to try different styles and genres.
She draws inspiration from the legends as well as her peers naming influences that range from Faith Evans, Queen Latifah, and Lauryn Hill to rappers such as Tsu Surf and Arsenal. She takes pride in being herself to the fullest and experimenting with different types of songs while always remaining soulful.
She linked up with Red Bull Records and out the gate started writing music for Kelly Rowland and built up a family-style relationship with the legendary brand. She has an amazing collab with Sam Silver and ASAP Twelvy online now that meshes her melodic style with her lyrical rap abilities. She has a song called "Balance" that was featured in the show "Sweet Life" on HBO Max. She has been building a relationship with RAEDIO and Issa Rae and even won the MVP award at the recent "Insecure Writers Camp". As she grows as a songwriter she has been learning how to balance her studio time between writing music for others and recording her own music.
She makes authentic and relatable songs which are evident in her newest releases. She is working on a new project and also is looking forward to future collaborations with other writers and performers. As a creator and performer, there is no limit to what the future might hold for her and her talents.
https://www.redbull.com/us-en/pineappleciti-60-second-freestyle
© 2021, Seth "Digital Crates" Barmash. All rights reserved.