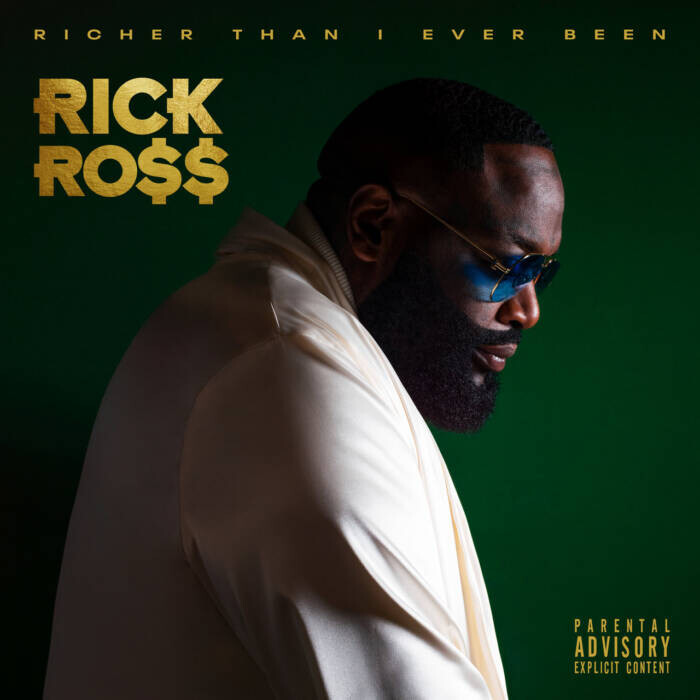 Rick Ross' debut album Port Of Miami was released in 2006, and since then he has consistently been on the rise in all areas of his career. Not only has he profited from numerous business ventures, including the Wing/Thigh Stop chain and Bel Aire, but Rozay has also shaped one of the greatest hip hop discographies in history (whether you like it or not). A veteran rapper with 10 cohesive albums to his credit, Rick Ross continues to display his greatness with Richer Than I Ever Been, his 11th album, and it is certainly one of the best.
The track follows Rozay's 2019 album Port Of Miami 2 and is entitled Richer Than I Ever Been. The naysayers were undoubtedly wrong in their assessment of Ross' pen game, as it was precisely the opposite of the truth. Rick Ross has had an impressively successful year to say the least. His latest release, The Perfect Day To Boss Up, dropped off after he announced he would be touring with Fabolous, Gucci Mane, Jeezy, Lil Kim, Boosie, 2 Chainz & DJ Drama for their "Legendz Of The Streetz" tour. Having released Richer Than I Ever Been just in time for the end of the year couldn't have been any better.
He said that this is the best album he has ever made when discussing his much-anticipated 11th studio album in September. Everyday, I'm getting better. I think that some of the things I say on this album are going to really make it stand out."
As a creator of 12 records, Rick Ross collaborated with a number of notable artists, including: The-Dream, Wiz Khalifa, Benny The Butcher, 21 Savage, Wale, Yungeen Ace, Dream Doll, Blxst, Jazmine Sullivan, Future and more!
© 2021, Jonathan P-Wright. All rights reserved.