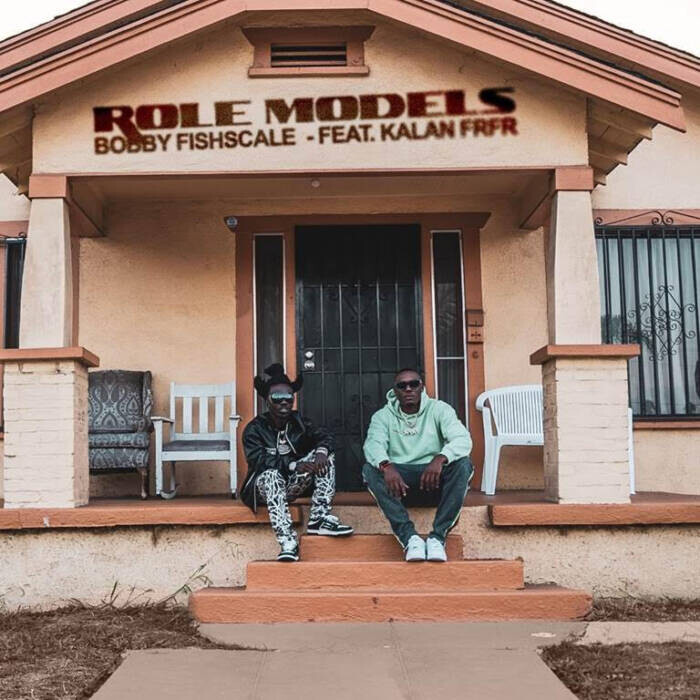 Hip-Hop artist Bobby Fishscale dropped the new music video for his latest single, "Role Models featuring Kalan.FrFr, which premiered on BET.com. Directed by Ben Marc, the "Role Models" video delivers an impactful message about the challenges that young Black and Brown teenagers encounter without the appropriate role models to shape them. 
 "Role Models is a great song," said Bobby Fishscale. It's telling how we didn't have any role models and no one to look up to but we were still able to make nothing out of something. Shoutout to Kalan for doing his thing on the hook."   
"Being a role model is extremely important because where we come from we don't have a lot of people to look up to," said Kalan.FrFr. "That's why it means so much to me, to show kids, you can be whatever you want to be, you just gotta chase your dreams." 
"No Role Models" comes on the heels of the Quincy, Florida native's latest music video "Make It Snow," which showcases how Fishscale flexes, celebrates his successes and wins, as he makes it snow. Fishscale has continued making waves with over 15M+ global streams life to date. 
Recently, the Roc Nation artist was spotted at the 40/40 club for the 18th anniversary alongside the likes of JAY-Z, Lil Uzi Vert, Megan Thee Stallion, Meek Mill, Remy Ma, Pusha T, and many more. 
The Florida-bred artist has been committed to giving back to his community and celebrating his city of Quincy several times in the past with recently making his surprise appearance at his former school, Shank Middle School, speaking with the 8th-grade class and donating goodie bags to help them start the new school year on the right foot. He also received the Key to the City over the summer, which was presented by Mayor Ronte R. Harris in recognition of his achievement in the recording industry. 
Fishscale started making waves with his track "Hov Flow," which sampled JAY-Z and Eminem's "Renegade" beat in 2019, which grabbed attention from popular hip-hop platforms and blogs. His debut mixtape – Big Fish – released that year – ended up stirring a bidding war amongst record labels that culminated in his eventual signing to Roc Nation. 
The project was followed by his mixtape, Super Fishy in April 2020 as well as Da Relapse, a 15-track project that included features from Lunch Money, Lil Quez, and Yeezy Walker. That same year, Fishscale released his documentary, A Day In The Bricks, giving the audience an in-depth look into the inspiration behind the Quincy native's trap sound. His hustle and drive earned him the 2020 BMI R&B and Hip Hop Social Star Award, joining the likes of previous winners Mac Miller, Machine Gun Kelly, Zendaya, Joey Bada$$, NLE Choppa, and more. His last mixtape, Talapia, dropped in April 2021 and featured appearances from Bigga Rankin, Doe Boy, and ATL Jacob.
© 2021, Seth Barmash. All rights reserved.