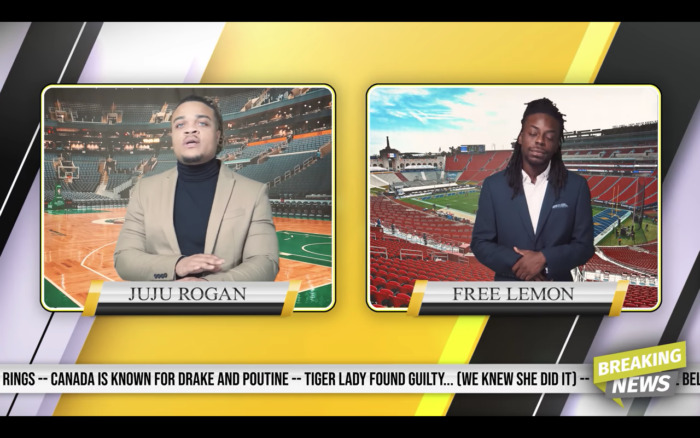 RunAway Generation artists Jupleci and RND Freeman have produced an amazing track, "Picasso," that sounds like a trip to their own planet. True creatives at heart, Jupleci, and RND Freeman are Canadian rappers who have been working hard building a household name off their art.
Their burning passion is what allows them to deliver pure ecstasy in each of the tracks they have released so far, whether solo or together, like "Phony" or "Dead Weight." There's no question you are in for a laid-back ride when you listen to these two, and watching them on the music video for "Picasso" is an equally fun experience.
They can be seen as sports commentators with a great sense of humor, and at the bottom of the screen, undeniably awesome statements peppered throughout the visuals make it even more exciting. "Picasso" gives off an experience of cool, relaxing vibes, perfect to escape the stressful daily routine we have all been trapped in since the beginning of the pandemic.
Press play below.
© 2021, Oktane. All rights reserved.