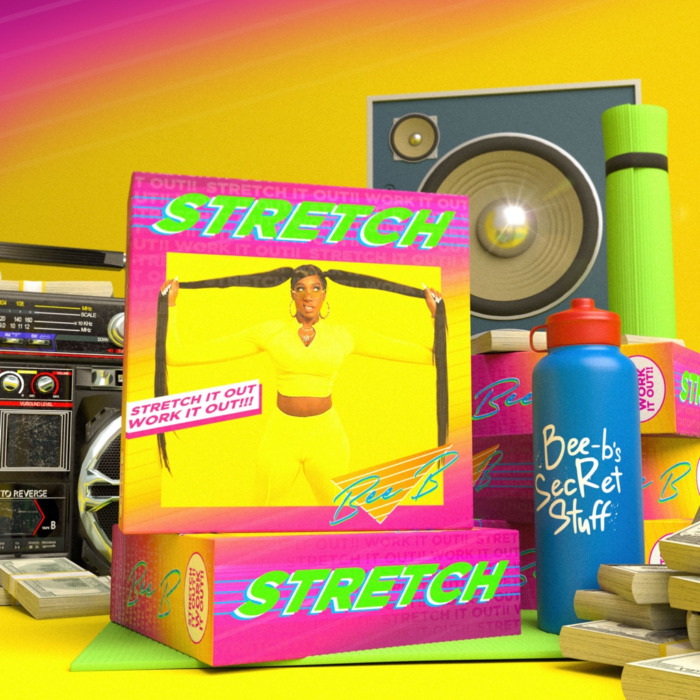 [ LOS ANGELES, CA ] – Grammy nominated singer, songwriter, and rapper Bee-B drops her highly anticipated and steamy visual today on all streaming platforms. The sultry single "Stretch" resonates with an impactful cadence of raw and intense energy highlighting Bee-B's versatility as an artist. The pairing of her melodic lyrics over the infectious beat produced by Harmony "HMoney" Samuels allows fans to enter into the remarkably stylized and eccentric world of Bee-B.
"The song is an anthem. It's BIG, you feel it from the moment the song comes on," says Bee-B. "I'm excited about the release and the reaction of my fans. I hope that everyone feels good when they play this no matter where they are. From the creative direction, I worked on the choreography with Antwon Collier for a month before we even began rehearsals for the video. The creative direction came from the song's lyrics "stretch it out/work it out" and what I wanted to embody from the visuals were; high energy, bossy vibes. You immediately think it's a "workout" song but there's so much more to it than that so I wanted to ensure that the fans got to see that."
The Los Angeles native has already gain notoriety from working and writing music for artists such as Kash Doll, Queen Naija, Summer Walker, John Legend, YG, Ty Dolla Sign, and Chrisette Michele. Her writing credits also include Theophilus London's "Can't Stop" featuring Kanye West, Ledisi's "Let Love Rule" and Atlantic Records artist Bhad Bhabie. Bee-B continues to break barriers as an artist/musician and is set to release new music throughout 2021.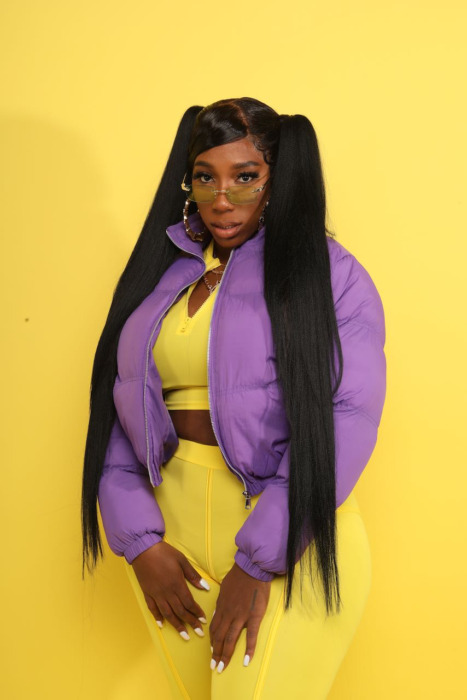 About Bee-B.
Brittany Chikyra Barber known professionally as Brittany B. or " Bee-B", is an American Grammy Nominated singer, songwriter, and recording artist from Compton, CA. In 2016 she released the two critically acclaimed mixtapes: "AfterHours", and "HelloSummer". Her EP "Urban Nostalgia" debuted #168 on iTunes Top R&B 200 chart in 2018.
Early in her career she lent her vocals on Terrace Martin's "Locke High 2 "album in the songs, " Love" ft Ty Dolla Sign, " Lithium" ft Punch, and " We Just Keep It Hood". After that she began working with viral sensation Bhad Bhabie and co-wrote the single, "These Heaux" which debuted #77 making Bhad Bhabie the youngest female rap artist in history to chart on the Billboard Hot 100.
Bee-B was credited as the Associate Executive Producer and co-A&R for Bhad Bhabie's "15" project which has garnered over 700 million streams to date. This led to an A&R position at Warner Music Group making her one of the youngest African American female A&R's at the label. In 2017 Bee-B received her first Grammy nomination for Ledisi's "Let Love Rule" in the "Best R&B Album" category.
She has proven to be a consistent creative powerhouse by helping Post Malone's artist Tyla Yawah with his Hot 100 charting "Who Shot Johnny", La Reid's new break out songstress The Bonfyre on the track "U Remind Me" and penning "I'm Her" ft. Kiana Lede on Queen Naija's #1 R&B album "Missunderstood."
FOLLOW BEE-B
Instagram: @brittanybmusic
Twitter: @brittanyb_music
TikTok: @bee.bmusic
FOR MEDIA INQUIRIES:
The Forefront Group
Austin Thach
[email protected] / 443.867.2440
© 2021, The Millennial General. All rights reserved.