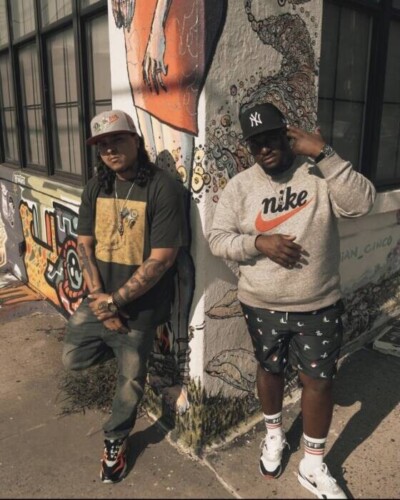 'RX' is the culmination of two talented artists from seperate sides of the United States, Rasheed Chappell (NYC) and XP The Marxman (LA), who procured an album that not only satisfies the hip hop purist but also serves to please a lover of good music.
This is connoisseur raps at it's finest level, full of clever puns and quicks quips, the two displays are exquisite and a delight to hear. Aside from great music, the bond between the two really gives this project more life.
Lead singles "Sinful Saints," "Mahogany Grips," and "Toss The Metal" got dope visuals to accompany this release that give it a nostalgic street feel similar to the late 80s.
Rasheed Chappell and XP The Marxman were just two MC's on either coast, east (N.Y.) and west (L.A.), until XP posted about his mother's declining health. Feeling a kinship with his fellow MC and having gone through his own family's health issues, Rasheed messaged XP and offered a message of hope. From that empathetic gesture grew a friendship and respect for each other's craft; in short order, a full album and their best work to date had been created.
Two halves of the same coin, each MC brings their experience and perspective of Hip Hop to the table – Rasheed's of the African-American experience in the northeast and XP's of the Mexican experience in the city of L.A. Both MC's paint vivid pictures of street culture with equally dangerous wordplay and nuance worthy of the buzz term "connoisseur rap."
"RX" features production from Roc Marciano, Buckwild, Reckonize Real, and more via Perfect Time Music Group.
© 2021, alanna. All rights reserved.