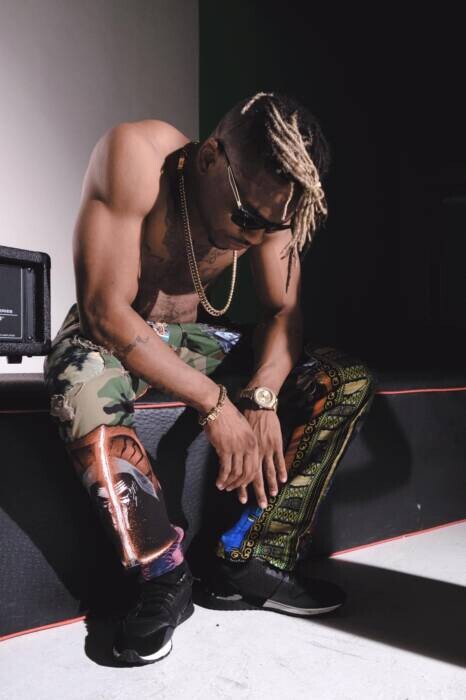 Yahweh Almighty is a compelling storyteller and rapper who has a vision for himself.
"My goal would be to become a pioneer of my generation, to have longevity" the artist said in a recent interview.
The Boston native recently released his track earlier this year called "Perky Land," which is definitely an energetic song that shows audiences what he can really do and what he's capable of. It's his most popular release to-date, and for good reason. It's catchy, fun, and perfect for the summer.
"Perky Land" is an upbeat and fast-paced single that puts Yahweh's talents on display. Audiences can hear Yahweh on the track delivering steady bars with a catchy hook. He details an experience taking "perkys" (percocets) and sprinkles in some of his past experiences — now saying that drugs, liquor, and money ultimately help overcome some of his challenges and problems.
"Too much tequila on ice, this money got me feeling all right," Yahweh Almighty sings on the track.
As far as what's next for the talent, he's working on a new project called 'Streets Aint Loyal' which will be his next release.
"My boy Los (CEO of Vybe Ent) really believed in my artistry and allowed me to pour my energy on this [upcoming] record! I believe this will be the record the masses will identify with me on."
Yahweh is the definition of an energetic artist who's ready to get the ball rolling this year with his music. He's been gaining natural and organic traction, and is someone you should definitely keep on your radar.
Check out "Perky Land" and follow him on socials below.
© 2021, Oktane. All rights reserved.