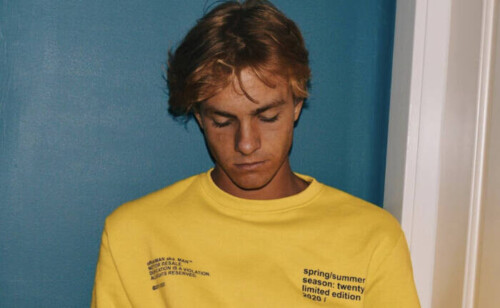 Meet 18-year-old Young Cutta, a producer from North Carolina. Cutta is best known for his production for Lil Durk, "When We Shoot" being the most famous track he has produced to date. At the age of 7, Young Cutta started pursuing music by playing drums and piano. By the age of 13 he began to venture into production. When considering future goals, Cutta is determined to earn platinum and diamond records as well as garnering plenty of #1 hits. He has a strong desire to perfect his craft and make music that anyone can enjoy. Most recently he produced Toosii's latest single "Pretty Girls" off his latest project Pretty Girls Love Toosii.
Q: What impact are you looking to make with your music? Who do you want to impact?
A: I want people to hear my music & feel good inside. I want people to love the music I make.
Q: Have you been compared to other producers? If so, who?
A: I haven't been compared to other producers yet which I take pride in. I don't want to sound like anyone else yet I still do take inspiration from others.
Q: Who/what inspires your sound/music?
A: I was really inspired by southern rap music. One of my main inspirations is NBA Youngboy. I have always loved his sound & voice. Also Chicago drill played a big part including Chief Keef & Lil Durk.
Q: Who is your motivation and why?
A: My family really motivated me including my mom & dad who play guitar & bass. They played music a lot when I was growing up. I'm also motivated by the fact that I can have my music heard by millions worldwide.
Check out Young Cutta on Spotify and keep up with Cutta on social media: @youngcutta
© 2021, alanna. All rights reserved.