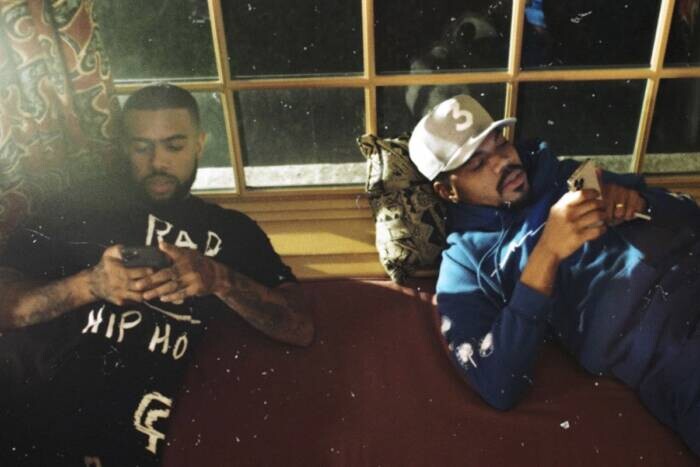 A month ago, Vic Mensa launched his I TAPE project, which included seven songs and assists from Zacari, Jeremih, Wyclef Jean, Chance The Rapper, and more. Now, he is back to release a performance video of the track Shelter, assisted by Chance and Wyclef, which functions as the project's outro. Chance begins the song with a catchy hook, after which, Vic takes over while the fireplace crackles  
The latest visual was shot at House of Kicks and features Vic Mensa, who can be seen with a firm stance, while delivering his verse. Then, the camera shifts to Chance The Rapper for the hook, and allows him to show off his vocal chops.
A year ago, Vic Mensa returned with V TAPE, featuring seven tracks, and assists from BJ The Chicago Kid, SAINt JHN, and Snoh Aalegra. It was four years ago that Mensa released his official debut album called The Autobiography, featuring 15 tracks and appearances from Pusha T, Weezer, Syd, The-Dream, Chief Keef, Joey Purp, Pharrell Williams, Saul Williams, and Ty Dolla $ign. His other popular projects include the EP Hooligans, and the experimental 93Punx project.
Do check out Vic Mensa's latest performance video for "Shelter" below. 
<iframe width="560" height="315" src="https://www.youtube.com/embed/M1Qh4aEZavQ" title="YouTube video player" frameborder="0" allow="accelerometer; autoplay; clipboard-write; encrypted-media; gyroscope; picture-in-picture" allowfullscreen></iframe>
© 2021, Jonathan P-Wright. All rights reserved.