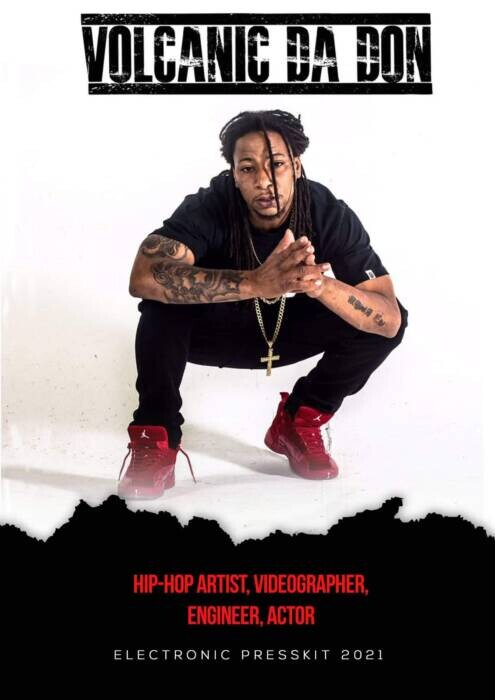 Volcanic Da Don [Hip-hop Artist, Videographer, Engineer, Actor] Born in Sumter, South Carolina, Volcanic was raised by grandparents Israel and Vermell Brown. At age 12 he moved in with his biological mother and began to look to music to escape difficult times. While working with a lot of independent artists in the Sumter,SC area he came in contact with Illa Gezey. After hearing him rap only one time he presented the idea to come together as a group, and they acted as a team ever since until 2011 when Volcanic began his solo career. He then made music expressing his struggle, way of living, daily thoughts and routines that people could relate to.
The inspiration from artists in the past as well as today motivates Volcanic to make good music. Currently an independent artist pushing & elevating his own independent label, BGA The Label. Volcanic Da Don has had major features with Young Scooter, Future & Blac Youngsta. With hits like "I Got What They Want", "Cocaine", "Made For This", "Carolina Raised" & much more. Volcanic Da Don not only writes all his music but he is the primary engineer, he edits ALL of his most recent YouTube videos & so much more [ With over 200,000 views on YouTube, thousands of streams on Spotify & Apple Music and multiple mixtapes over the internet, Volcanic Da Don has more than enough experience for the music industry.
Booking or Contact info: [email protected] Or 803-236-6172
Follow: @VolcanicDaDon on all social media platforms
© 2021, Seth "Digital Crates" Barmash. All rights reserved.