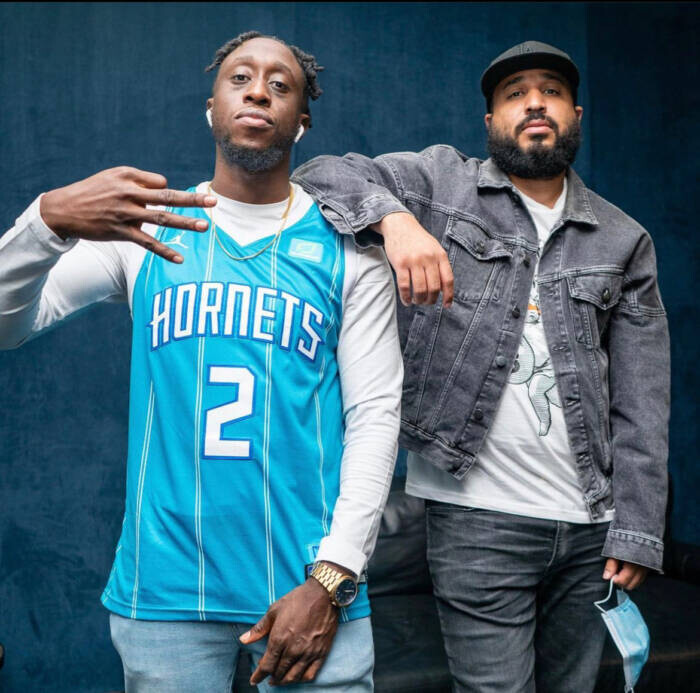 Brizzy on Da Beat is a music producer & songwriter. Real name is Michael Bonsu. Brizzy was born in Fairfax, Virginia and lived with his mother who moved from Liberia to the United States in the late 80's. Brizzy On Da Beat lived in Fairfax until the age of 7 then moving to Philadelphia and discovering his passion for music around the age of 14. Brizzy was influenced by hip-hop albums such as Jay-Z's "Hard Knock Life" & DMX "Flesh of My Flesh Blood of My Blood" he began writing rap songs and eventually began to make music his primary focus. As Brizzy started to get deeper into songwriting he was inspired to learn how to make beats. Influenced by super producers such as Pharrell, Kanye West and others, Brizzy found another passion in producing beats, and at the age of 18 Brizzy started producing his own beats in his college dorm room at Penn State University.
After graduating from Penn State in 2013 Brizzy began to work in corporate careers from sales, admissions representative, to personal banking. In 2017 he began working at a recording studio named "Heat Factory Studio" located in Philadelphia & decided to quit his job, put rapping to the side and decided to pursue music production as a full-time career. Brizzy's strong belief in his dream & consistent work ethic pushed him to have records with a large amount records with many of the hot up and coming artists in the city of Philly which also open the doors to work with major artists such as PNB Rock, Sada Baby, Recohavoc, G-Herbo, Justin Laboy, Trey Songz, Rubi Rose, Lou Will, Rotimi, Boosie Badazz, Cassidy and more. Brizzy On Da Beat believes that you must take action on the things that you want to achieve. If you can see it you can achieve it, but you must take action. Stay tuned for the bright future ahead.
Blog By @DigitalCrates for @HipHopSince1987
© 2021, Seth "Digital Crates" Barmash. All rights reserved.