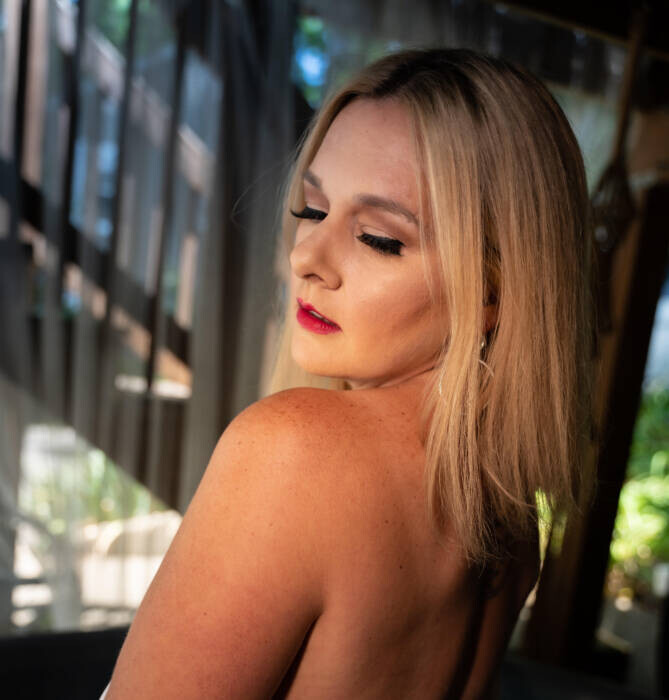 Kfhox has been a familiar face on the New York live music scene for close to 10 years. Integrating a full band into her hip hop-influenced sound, Kfhox found herself in a league of her own in New York City and then again in Nashville when she relocated in December 2017. Coming off the heels of her 3rd studio album pre-pandemic, Kfhox spent the months of quarantine writing and recording music with her long-time producer, Darin "D-Roc" James," of Stinger Boy Music Group, and starting new work with Jonathan Nixon of Fort Nox Publishing Worldwide. The artist, who has now fully settled into Music City, is preparing to drop her 4th studio album in 2021, with a whole new sound and look, a nod to her hip-hop roots. 
Her next single, "Rider," is a segue into her full embarkment into hip hop as an artist. The single is reminiscent of classic 90s hip hop and R&B, when those two worlds began to reside in the same space musically and the genre was blended into one of its own accord. And while most of the music of that time included an R&B artist/ group and a hip hop artist(s), Kfhox has managed to wear both hats, single-handedly creating that sound with her own pen and vocals. 
"Rider" is slated to drop in August 2021, with the official music video dropping simultaneously on her YouTube channel. For more information, visit her website kfhox.com.
© 2021, Seth "Digital Crates" Barmash. All rights reserved.