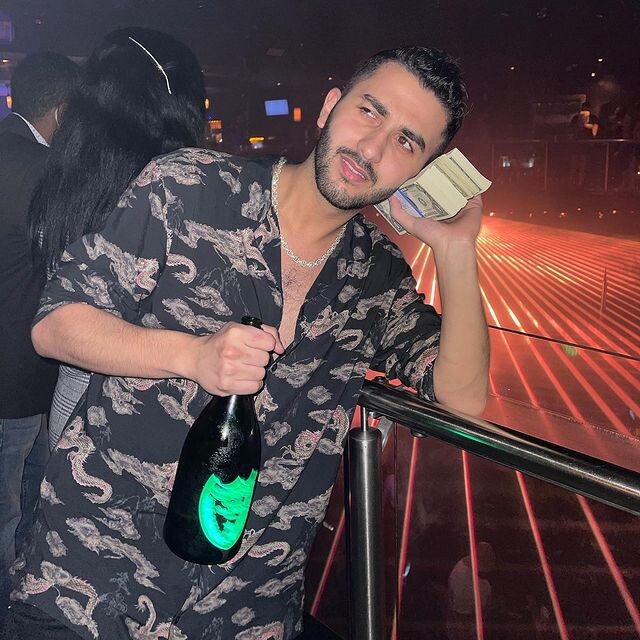 Music is often a reflection of the soul of the artist. In Yazan's case, his song "Live For Your Dreams" is a reflection of his real-life experiences that resonates with the audience. The 25-year-old artist started his journey into the music industry in early 2020 and within a year he became a music sensation on social media. It all began when his recreation of the famous track "When Doves Cry" went viral on social media platforms like Instagram and Facebook. This response is repeated in his latest track "Live For Your Dreams" which was released in June 2021.
True to its title "Live For Your Dreams" is a song that inspires people to chase their dreams no matter what comes their way. The song mirrors Yazan's real-life struggles before he became a music sensation. In the face of all adversities, he has managed to hold on to his dreams. He believed in turning them into reality even when people tried to put him down with criticisms. He took every obstacle as a challenge to grow. The blazing lyrics of "Live For Your Dreams" talk about the unaccomplished goals of people who live in a fake world of happiness. It's because they never moved out of their comfort zone to live their dreams that they are living with deep regret yet pretend to be happy.
"Live For Your Dreams" earned more than a million hits on Spotify within a month of its release. The song got an explosive response on Yazan's YouTube channel "Yaz Sounds" with more than 2.5 million views in less than a month. Within a few weeks of its release, Yazan was spotted by renowned artists across the globe who offered him the chance to work with them. "Live For Your Dreams" proved to be a game-changer for the young artist whose career is still gaining momentum.
The song is a hard-hitting rap that blends the soft undertones of country music. At one point, it reaches a high note of electrifying energy and then quickly harmonizes with a soul-soothing rhythm. The musical composition is unconventional but the notes of traditional genres have a familiar appeal. It is enthralling and soothing at the same time. The scorching lyrics are another unique aspect of the song that blatantly rebukes people who never chased their dreams. The song has managed to build a connection between Yazan and his audience at a personal level.
Currently, Yazan is busy promoting the song on different media platforms. He is also working hard on his upcoming project, which is a recreation of his first composition that he recorded when he was only 13. He is optimistic about this project as it is more like a 'walk down memory lane' for him. Like all his previous releases, Yazan wants this project to be fresh and unique. It will also have a strong message for his audience that he hopes will touch the heart of his fans.
Yazan is a believer in hard work. He feels that there is no shortcut to success. Although he became a star almost overnight because his song went viral, the success was not a miracle for him. It is the outcome of years of struggle and hard work. He wants to motivate other artists through his music so they pursue their dreams with dedication.
© 2021, Brauch Owens. All rights reserved.