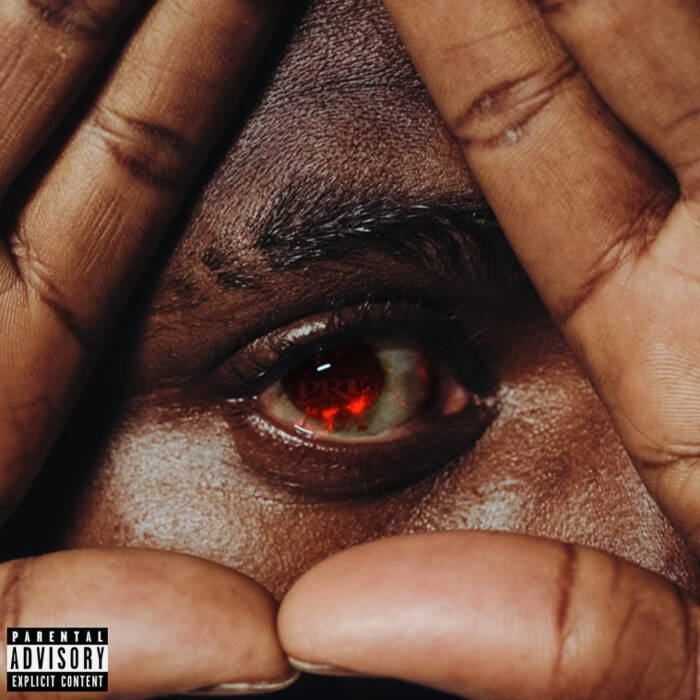 Young Dolph has an exquisite ear for talent, and he's assembled young and hungry roster of rising rappers for his Paper Route EMPIRE label. Today, Dolph and the rest of PRE share PAPER ROUTE iLLUMINATi, the label's first-ever compilation mixtape. The mixtape represents the culmination of a long and fruitful rise for Young Dolph–the mogul is ready to flex his A&R and CEO muscles, bringing a new crop of talent to the forefront. Armed with Dolph's sage advice and artistic guidance, Paper Route iLLUMINATi features contributions from the label's large and growing roster, with new songs by red hot riser Key Glock, Memphis street favorites like Big Moochie Grape and Kenny Muney, and new signees like Snupe Bandz and PaperRoute Woo. The 23-track tape leaves plenty of room for the newer signees to shine, providing solo showcases for artists like the New York-born Joddy Badass, and the fiery Big Uncc, and allows big shots like Dolph, Glock, and Moochie to show off on solo songs of their own.
"I've signed a lot of new artists, all of them have serious raw talent," says Young Dolph. "I can't wait for the world to see what they can do. We hear the fans–they want new music from PRE, especially from the artists we signed during the pandemic, so we're gonna give it to them in one project. I might be the CEO, but on this project, we're all equals. They're the drivers, I'm in the passenger seat."
The album features a guest appearance from Gucci Mane, whose 1017 label helped inspire Dolph's vision when he founded PRE in 2010, the Atlanta rapper trading bars with Key Glock on mixtape highlight "I Do This." PRE-signed sound architect Bandplay puts his stamp on the mixtape's bass-heavy sound, producing several tracks, but PAPER ROUTE iLLUMINATI also features contributions from local beatmakers like Tay Keith, DJ Squeeky, and Sosa808, as well as trap titans like Drumma Boy and Budda Bless. PAPER ROUTE iLLUMINATi is home to recent singles like last week's "Blu Boyz," an expert three-man weave by Young Dolph, Key Glock, and Snupe Bandz, and "Nothing To Me," a Dolph, Snupe, and PaperRoute Woo collaboration with a high-flying music video.
"There are three rules for being in the PAPER ROUTE iLLUMINATi," says Dolph. "Rule number one: get the money first. Rule number two: don't forget to get the money. How do you make that money? You can't make money without making sacrifices."
Along with the mixtape, Paper Route EMPIRE shares "Mister Glock 2," a new video single by Key Glock. Produced by Bandplay, the man behind many of Glock's best bangers, "Mister Glock 2" is a statement of purpose, as Glock allows himself to re-introduce himself between bounding 808s, ominous vox, and plinking treble synths. The sequel to "Mr. Glock" (8 million YouTube views), a highlight from Glock's Billboard Top 20-peaking Yellow Tape (2020), the song finds Glock adding to his growing list of nicknames as he loudly and proudly proclaims his artistic independence: "B*tch, I'm Mr. Flex-A-Lot, young Mr. Stack-It-'Til-It Drop/Yeah Mr. Don't-Care-What-It-Cost, yeah Mr. Let-That-Choppa-Talk." In the video, directed by Dolph's new visual venture Paper Route Pictures, Glock kicks back in his Maybach with some homies, including Snupe Bandz, showing off his stacks and smoking with his Bart Simpson chain.
PAPER ROUTE iLLUMINATi continues a banner year for the label, following up the release of Dum And Dummer 2, a collaborative album by Young Dolph and Key Glock. Debuting at #8 on the Billboard 200, Dum and Dummer 2 generated nearly 36k sales equivalent units across platforms and scored the fifth-biggest streaming debut on Spotify during its first week of release. Earlier this month, the album received a glowing review from Pitchfork, who awarded the album a 7.5 score and cemented Young Dolph & Key Glock as a "once-in-a-generation" rap duo, akin to 8Ball & MJG or Method Man & Redman, and "one of the most in-sync alliances in the genre today." Dum & Dummer 2 is the duo's second Top 10 album, following the original Dum and Dummer, which debuted at #8 in 2019.
PAPER ROUTE iLLUMINATi is available to stream everywhere via Paper Route EMPIRE.
Buy/Stream PAPER ROUTE iLLUMINATi: https://music.empi.re/preilluminati
Watch "Mister Glock 2": https://youtu.be/UqBv-tayBmQ
© 2021, Seth Barmash. All rights reserved.