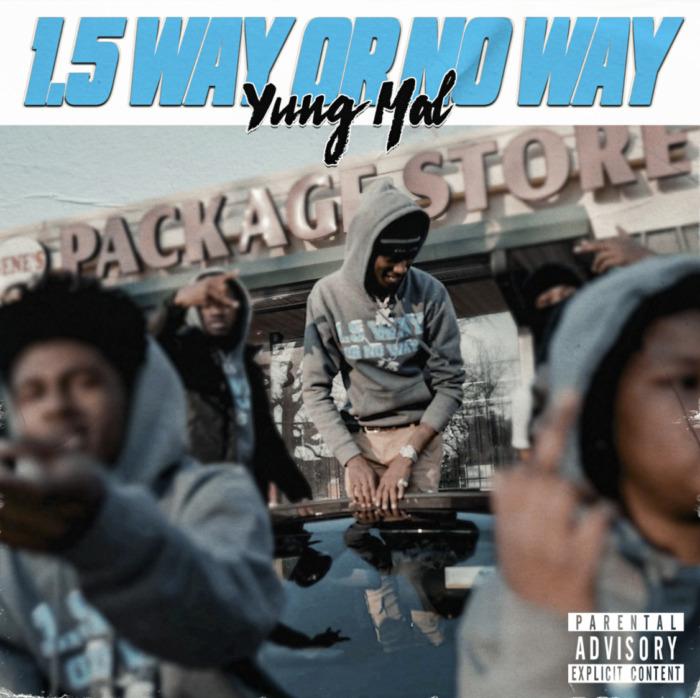 Emulating his mentor Gucci Mane, Mal is transitioning into the next phase of his career as the CEO of his own 1.5 Da Label and announcing his upcoming mixtape, 1.5 Way Or No Way. Determined to bring his crew along for the come-up, Mal has dropped the video for the tape's title track, "1.5 Way Or No Way," along with the announcement of a new mixtape.
In this latest release, not only does Mal take time to dwell on his hardships (his dad passing away when he was young, going through a trial at age 18), he celebrates his ability to keep momma and his crew fed, and to unleash his finely-tuned flexes: "I turned this sh*t to a whole damn label/They thought I wasn't able, huh/I'm high but my thoughts be stable." In the video, Mal and his crew flex in Zone 6, chanting the song's title as they flash their ice. At the end of the video, Mal takes his crew to the jewelry store and buys them all their own 1.5 chains (now that's how you know you've made it, IMO!).
Due on May 21st, 1.5 Way Or No Way showcases Mal being more polished and precise with his rhymes while keeping the same tricky rhythms and bar-line manipulations that characterize his flows. Featuring appearances from Pooh Shiesty, G Herbo, and more, 1.5 Way Or No Way is Mal's first mixtape since his successful two 2020 releases: 6 Rings, a full-length collab with rising producer Pyrex Whippa that received praise from publications like HYPEBEAST and XXL, and Iceberg Sosa, produced in full by Memphis producer Sosa808 (Key Glock, G Herbo), which featured highlight video singles like "Hitstick" and "Own Drip."
© 2021, Seth Barmash. All rights reserved.