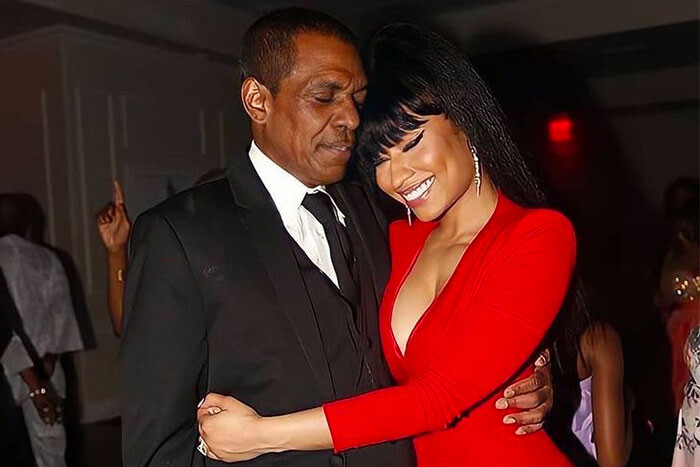 Rest In Peace Robert Maraj.
Nicki Minaj's father died in a hit-and-run accident in Long Island, NY this past Friday, Feb. 12th. While walking along a road in Mineola, a vehicle struck Maraj, and kept going, as reported by the Associated Press.
Nassau County police confirmed that the driver fled the scene and no clear descriptions were provided by witnesses on the scene. The suspect vehicle's remains unidentified. Nicki quickly took to Instagram to post a photo she took with her father, no caption provided. Nicki has yet to provide a comment on her dad's death, but did confirm the reports.
Despite their complicated relationship, they did share this embrace pictured below at her brother's wedding in 2015. 
https://scontent-lga3-2.cdninstagram.com/v/t51.2885-15/e35/11930888_1640285472909722_104158685_n.jpg?_nc_ht=scontent-lga3-2.cdninstagram.com&_nc_cat=102&_nc_ohc=Ot9dOZMe6KgAX8nDSxQ&tp=1&oh=5663caf2dda1d0641eaa99351998792a&oe=6055093E
© 2021, MariaMyraine. All rights reserved.