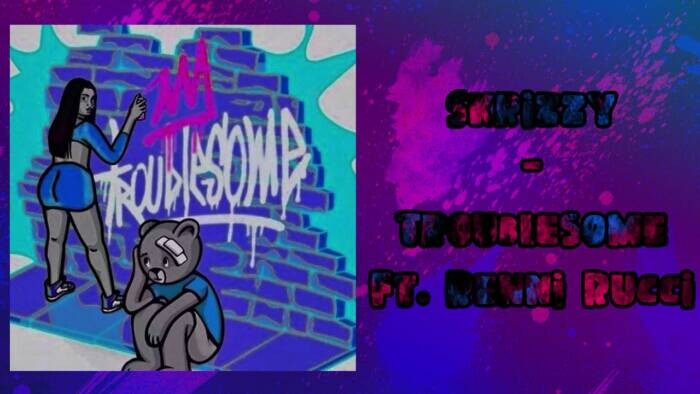 Rising star Skrizzy has already released dope cuts such as "Ye Taught Me" and "Sick and Tired" so far in 2021. Earlier this year, the Los Angeles-based rapper released "Troublesome," a Fantom, Tek, and 20 on the Beat-produced cut that also features South Carolina native Renni Rucci on assist. Featuring Skrizzy rapping about a certain someone that has his undivided attention, this track is perfect for a summer night on the dance floor and at the strip club.
The lyrics of the song seem to revolve around some sort of illegal activity, according to Skrizzy's press release.
Prior to the release of his newest singles, Skrizzy delivered two albums last year – Valentine's Day's Music We Can Fuck To 6: A Side Niggas Fantasy and May's No Verse Included. Recently, Renni Rucci has quietly released a series of hard-hitting singles including "Can't Be," "Talk," and "Hands On Ya Knees," the latter of which is a collaboration with Baton Rouge heavyweight Kevin Gates.
© 2021, The Millennial General. All rights reserved.