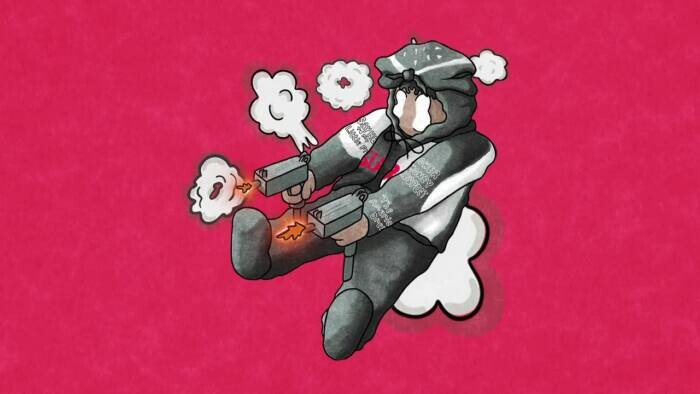 "Tell Em" has ridden the wave of success of the recent collaboration between $NOT and Cochise. "Red", his new song, marks his swift return. Delving deeper into the details of "Red," fans can see that the album takes inspiration from a Florida native, Tony Montana, as the $NOT character appears to be wearing a Scarface letterman's jacket and rhymes about dropping bodies into a lake.
The visual for $NOT's "Life" from his new project Beautiful Havoc was released at the end of April. As part of the same series, Anthony has also delivered videos like "Like Me" with Iann Dior and "Sangria" with Denzel Curry. Additionally, he collaborated with Lil Skies on "Whipski". On October 30th, 300 Entertainment released the Beautiful Havoc album.
Flo Milli and $NOT collaborated on a track called "Mean" leading up to the drop, and that track arrived with a Cole Bennett video. As a result, we've received "Like Me" from the project. In addition to 'Beretta', ft. Wise Funeral, and 'Moon & Stars' with Maggie Lindemann, Beautiful Havoc is the follow-up to his TRAGEDY + album released in March 2020. 
© 2021, The Millennial General. All rights reserved.