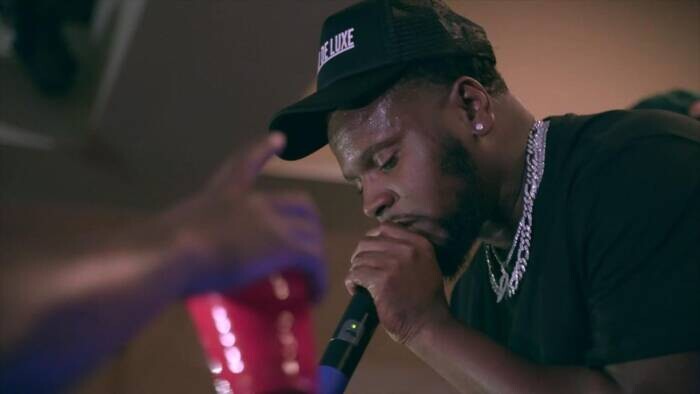 Influencing people from different races and nationalities across the globe, Hip-hop music is very impactful. Some of the most popular mainstream festivals headlining rap artists include Powerhouse, Rolling Loud, NBA Finals, A3C, Rock The Bells, and many more.
The Rap music influence on issues affecting society is broad. It spans from the political field to Wall Street. Rap culture is the uniting factor of youth and pop culture.
Benefitting from the fast-paced hip-hop world are the young, black, and highly gifted individuals who can access a link to their dreams and financial success.
It is a demonstration of the youth culture that makes up the voice of the voiceless. It enables young people to dream beyond the expectations of their wildest dreams.
The Real David M
Recording artist and multiplatform entrepreneur, The Real David M had garnered success in so many fields. He is in search of greatness, and his music rings well with Generation Z and Millennial audiences.
Music
Listening to music by The Real David M, you will get purified emotional intensity born from idealistic street thoughts of his lifestyle.
He is also a talented songwriter who can convert the most ordinary views of appalling injustice, human suffering, and economic struggle into encouraging lyrics that can stimulate change in people's minds.
Life Story
Going against all odds, The Real David M's life story is not for the faint-hearted. It is a story of indomitable will and perseverance. In his philosophy, there is never a 'Plan B'; he comprehends the pressure cooker in hip-hop.
There is an abundance of short-term fame in Hip-Hop, but top artists build long-term careers. The Real David M's audience and music continue to grow internationally with an ardent following.
Living your truth and not compromising your art for the sake of prominence or personal enrichment is a virtue The Real David M understands. In 2021, he penned a global partnership deal with RADIOPUSHERS, displaying his dedication to the future of music. RADIOPUSHERS creates monetized solutions that are human-growth based.
© 2021, Jonathan P-Wright. All rights reserved.