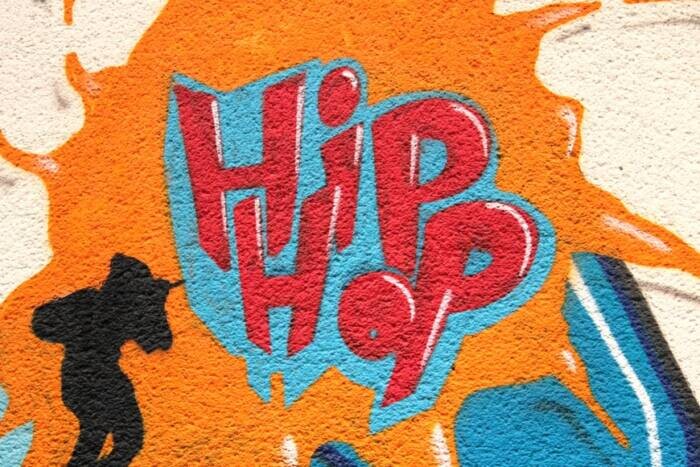 Before eSports existed in its current global form, hip-hop was an important aspect of gaming culture. From FIFA to GTA, top games put together killer soundtracks that introduced classic hits and new projects from a range of artists. Unsurprisingly, hip-hop paired well with action games of all sorts.
Today, the relationship between hip-hop and eSports runs much deeper. As eSports gained popularity in the early and mid-2010s, investors from various entertainment industries looked to put their expertise to use backing an eSports team. The industry was under development—and hip-hop played an early role in helping eSports gain a larger and more diverse following.
By 2018, four festivals around the world explicitly tied eSports with music (as well as retail apparel, in some cases). PLAY Festival from Insomniac, Hyperplay by Riot Games and MTV, Harrisburg University eSports Festival by iHeartMedia, and the ICBC eSports Festival by the Hong Kong Tourism Board drew in hundreds of thousands of attendees.
With eSports poised to be the latest entertainment frontier in the coming years, there's plenty of financial incentive to back teams early on. In 2018, when many teams began highlighting their big-name sponsors, prize money for major tournaments numbered in the millions. The 2018 DOTA 2 championships saw the winning team take home over $11 million, making it one of the biggest eSports tournament prizes during that time period. 
Today, the winnings are even bigger—but so is the uncertainty surrounding the future of eSports. Some think the industry has already hit its ceiling, while others think hip-hops influence on eSports will keep evolving.
Early Investors
By 2019, one of eSports earliest juggernauts, the 100 Thieves franchise, saw Drake sign on as co-owner. Since then, Drake's clothing line, October's Very Own, has become a staple for gamers who shop at major events and festivals.
Diddy has invested in PlayVS, which looks to develop amateur players. Lil Yachty is now a brand ambassador for one of 100 Thieves' biggest competitors, FaZe Clan. Even Soulja Boy and Meek Mill have looked to get their foot in the door; both launched their own eSports teams in 2019. 
But what, exactly, do some of the biggest names in hip-hop have to offer eSports teams? It's about more than bringing in millions in investment or drawing publicity. Hip-hop artists are icons in their own respect; each has had to build their own style and brand to differentiate their art from their peers.
For newly established or struggling eSports teams, creating a unique style is of utmost importance. Successful teams with attractive branding can earn extra with merchandising and massive streaming audiences. It's about building a culture that gamers want to identify with.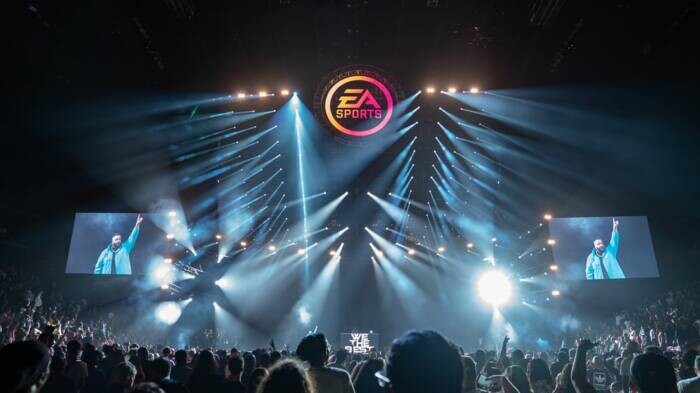 Big Name Involvement
Not all artists have decided to invest in eSports teams. Many have simply signed on for lucrative appearances that help broaden their fanbase. For example, Travis Scott, along with Drake, is known for his various appearances on Twitch with gamers like Ninja (Tyler Blevins), which helped catapult the Twitch streamer to new heights back in 2019. 
Since then, hip-hop artists have appeared in all types of crossover promotions and appearances on Twitch—from Snoop Dogg to T-Pain to Logic. Clearly, Twitch has become a legitimate platform where artists can develop new ways to connect with fans. And executives have taken notice.
Back in 2019, Universal Music Canada partnered with Luminosity Gaming to combine advertising and retail reaches. As part of the contract, Luminosity released a 'Gaming Hip Hop ' playlist, which became a hit in part thanks to big-name appearances from Universal artists.
Launching Careers via eSports Streaming
A select few hip-hop artists have even managed to boost their careers by leveraging online gaming and live streams. In 2018, when many were investing in teams, Danny Brown released an EP on Twitch. YBN Nahmir got his early start by live-streaming his freestyle while he played GTA.
Looking ahead, this could be a potential avenue for new artists signed to labels. For example, the Universal Music Canada partnership with Luminosity Gaming will likely be a platform used to test the marketability of new artists.
© 2021, Seth "Digital Crates" Barmash. All rights reserved.