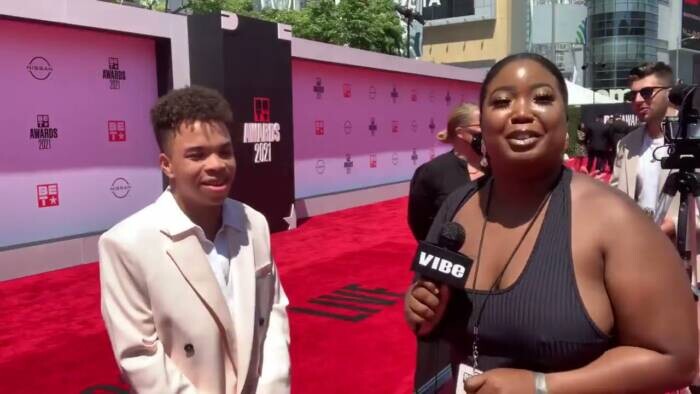 Amorphous, who rose to fame and won hearts across the globe this past year with his musical abilities, is finally releasing his debut EP Things Take Shape. On his first project, he has the privilege of featuring a number of high-profile artists, including Brandy, James Fauntleroy, Kelly Rowland, Bree Runaway, and others. The standout introduction "The Wave," featuring Brandy, invites listeners into the project:
Kehlani and Amorphous tapped into each other for their collaboration "Back Together" a few months back. Earlier this year, Amorphous debuted a mash-up of Luther Vandross' "Never Too Much" and Rihanna's "Kiss It Better," which went viral on social media. Fat Joe and DJ Khaled put their own spin on it and teamed up with the young prodigy to release the single. The track was so infectious that DJ Khaled and Cool & Dre saw the potential and wanted to make it their own official single. After that, "Sunshine (The Light)" was born, accompanied by a yacht music video that was as star-studded as the song itself.
In appreciation of his achievements, Amorphous posted some reflections on his Instagram. It was my mixes last year that had helped me break through, but music production has always been my priority," says the musician. 'We need a resolution' by Aaliyah was my go-to beatbox for three years old. That is so full circle, because on track one of the project, 'THE WAVE,' with Brandy and James Fauntleroy, my beatboxing is featured prominently. I am so passionate about this project." 
© 2021, The Millennial General. All rights reserved.