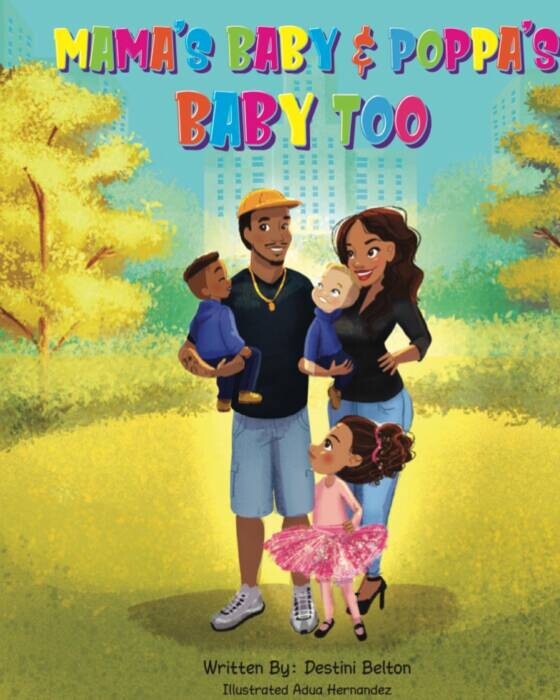 With 20+ years of writing experience, Harlem native Destini Belton uses her platform 'Play Your Cards Right' to publish her very first children's book titled "Mama's Baby & Papa's Baby Too." Coined from the old saying "Mama's Baby & Papa's Maybe" — the goal of Belton's new book is to shift the perception in the African-American culture that, "–employs mothers to own and accept sole responsibility of the wellness, growth and development of a child," Belton says.
Father's are just as much responsible for the creation and health of a child, and with Mama's Baby & Papa's Baby Too, Belton wishes to help others unlearn the traditional idea, and reset this way of thinking for generations to come. Set to release this weekend, with a book read and signing, Play Your Card's Right is hosting a private event called "What A Time To Be Alive" this Saturday, Jun. 12. Stay tuned with Play Your Cards Right, for more!
To learn more about "Mama's Baby & Papa's Baby Too", read below: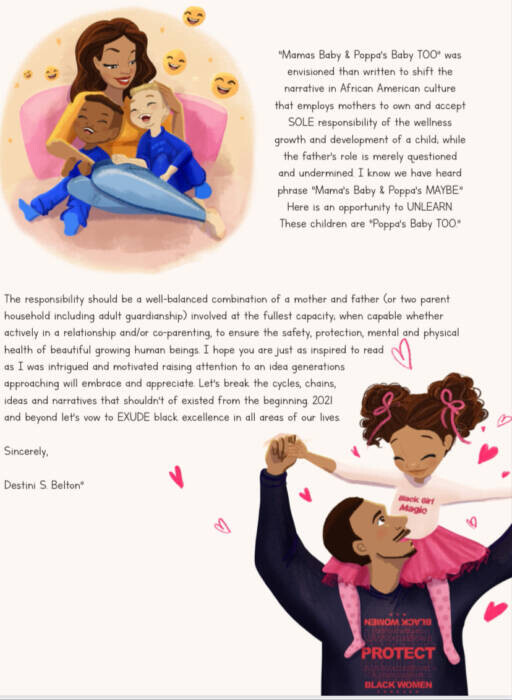 © 2021, alanna. All rights reserved.